In the previous article, we discussed the Medical Payments section of an auto insurance policy, Medical Payment is a no-fault medical coverage that can provide medical expenses, pay your health insurance deductible, or provide for lost wages.
This article will talk about two coverage parts that we as insurance agents generally refer to as physical damage coverage. Those two coverages are Comprehensive and Collision.
CLICK HERE for Personal Auto Liability
Collision Insurance:
Collision insurance is designed to pay the expense of repairs to your auto for things such as collision with another object. Those other objects could be another auto, a building, a tree, or something else. Two other examples of where Collission Insurance response are hitting a pothole or rolling your car over.
Collision coverage is generally sold with a deductible of $250 to $2,5000—the higher your deductible, the lower your premium. Even if you are at fault for the accident, your collision coverage will reimburse you for the costs of repairing your car, minus the deductible.
One thing you may not be aware of in regards to Collision Insurance is that you can file under your own insurance a collision claim regardless of fault. If you are involved in an auto accident where you are not at fault, your insurance can pay to repair your auto, minus your deductible; your insurance company will then try to recoup the expenses from the other party or their insurance company. Understand that the best route is to allow the other party's insurance to pay first if they will.

Recap:
Provides for the repair of your auto due to a collision, hitting a pothole, and if the auto was rolled over

You have a deductible that is your responsibility to pay

The higher the deductible, the less you pay for insurance

You can file a not-at-fault accident against your insurance
CLICK HERE for an overview of the auto policy
Comprehensive Insurance:
Comprehensive is also a part of the coverages we refer to as physical damage insurance. This may be referred to on your policy as "Other than Collission" insurance.
Comprehensive Insurance is designed to provide for the repair of your auto for things other than collision. Here is a list fo what is covered under Comprehensive Insurance:
theft

fire

falling objects

missiles

explosion

earthquake

windstorm

hail

flood

vandalism

riot

contact with animals such as birds or deer

Glass breakage or repair
Comprehensive Insurance has a deductible that will apply, usually between $259-2,500.
Like with Collision Insurance, with Comprehensive Insurance, the higher the deductible, the lower your cost will be for insurance.
Comprehensive insurance will also reimburse you if your windshield is cracked or shattered. Some companies offer glass coverage without a deductible for windshield repairs but not replacements.
No state requires that you purchase collision or comprehensive coverage; however if you have a lienholder on your auto, they will require these two insurance coverages and may also have some limitation as to how high of a deductible you can have.
Let's recap Comprehensive Insurance:
pays for damage to your auto other than collision

pays to replace or repair glass

pays for "collision" with an animal

has a deductible
I hope this helps some. Please check out the other videos in this series by going to our website and check out our Video Eduction Series, where you can find other videos and a link to the articles.
Here at Reed Insurance, we have 4 goals:
Provide products and services focused on protecting our clients' assets and financial well-being.

Ensure that our clients understand the products and services they are buying.

Pair our clients with products that fit their security and financial needs.

Use our access to many insurance companies to keep these promises.
The important thing is that you discuss these options with your independent insurance agent and make sure you have an independent insurance agent who will educate you regarding your options.
Find out what is different about us today:
Text or call: 318-336-5202
Email reed@reedinsla.com
You can meet our team HERE
You can start a quote HERE
We'll be glad to take a look at your insurance coverage in any of the states of Louisiana, Texas, Arkansas, and Mississippi.
Thank you,
Beaux Pilgrim, CEO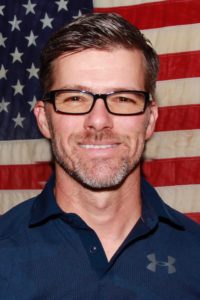 Beaux Pilgrim
Reed Insurance