In the previous article, we discussed the Liability section of an auto insurance policy, including the limits and the policy's primary function.
This article will cover what is included in the auto liability section and your responsibility should you have a claim exceeding your policy limits.
CLICK HERE for Personal Auto Liability
Medical Payments, which in some states is called PIP (Personal Injury Protection). This coverage pays for the treatment of injuries to the driver and passengers of the policyholder's car. At its broadest, PIP can cover medical payments, lost wages, and the cost of replacing services normally performed by someone injured in an auto accident. It may also cover funeral costs.
CLICK HERE for an overview of the auto policy
A few things you need to understand about Medical Payments insurance are:
It is not very expensive—usually less than $50 per year per auto.

The limits are not very large—the thing to think about it as a "supplemental coverage" to assist other insurances.

It is a "no-fault" coverage, which means you, as the policyholder do not have to be at fault for the insurance to apply. The incident just needs to happen in association with your car. The policy says "in, on, or around your covered auto". That is pretty broad.

It can be used to supplement your health insurance. You have a high deductible on your health policy and have an injury associate with your car? File it here!

Medical Payments (or Personal Injury Protection) will provide coverage for loss of wages in some states. So if you can't work because you were injured in an auto accident, you can cover part of those wages here. It is typically not a large percentage of the lost wages, but it can help "supplement" other avenues you have to recover lost wages due to an injury.
I hope this helps some. Please check out the other videos in this series by going to our website and check out our Video Eduction Series, where you can find other videos and a link to the articles.

Here at Reed Insurance, we have 4 goals:
Provide products and services focused on protecting our clients' assets and financial well-being.

Ensure that our clients understand the products and services they are buying.

Pair our clients with products that fit their security and financial needs.

Use our access to many insurance companies to keep these promises.
The important thing is that you discuss these options with your independent insurance agent and make sure you have an independent insurance agent who will educate you regarding your options.
Find out what is different about us today:
Text or call: 318-336-5202
Email reed@reedinsla.com
You can meet our team HERE
You can start a quote HERE
We'll be glad to take a look at your insurance coverage in any of the states of Louisiana, Texas, Arkansas, and Mississippi.
Thank you,
Beaux Pilgrim, CEO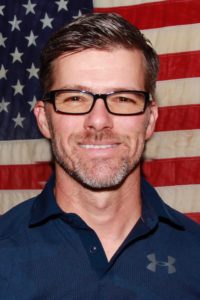 Beaux Pilgrim
Reed Insurance