Auto Insurance can be a little daunting and also frustrating. There are so many coverages, limits, and deductible options that can make it feel overwhelming. It can also be so frustrating because auto insurance typically is one of the more expensive policies we buy.
In this video series, I will see if I can help you make a more informed decision and hopefully make it not so daunting.
There are a couple of things to understand first:
Limits: Limits are the amount that an auto insurance policy will pay in the event of a claim. These limits are the amount of protection you are buying for yourself. So while it is true the larger the limit, the more premium you need to keep in mind that the lower the limit, the less you are protecting yourself. Consider this; there usually is not a lot of cost difference in lower versus higher limits. The second thing is most of your preferred insurance companies offer better rates for policies with higher limits versus those that offer state minimum limits. What this means is, you could be paying more premium costs for less protection for yourself. Lastly, the limit is there to protect you; if you need to save money on your premium, other options make much better sense, and we are happy to help you discover them. (I will touch on those in the other videos)
Deductibles: Deductibles are the part you will be responsible for if you have a claim. Deductibles fall under the coverages of Comprehensive, Collision, and Uninsured Motorist Property Damage. These are all coverages for damage done to your car.
The rule of thumb is the higher the deductible; the lower your premium will be. In most cases, it is wiser to have a higher deductible as you don't want to report a small claim anyway.
Full Coverage: The ugly truth is, there is no such thing as full coverage auto insurance.
The basic coverages options are:
Medical Payments (Personal Injury Protection)

Uninsured and Underinsured Motorist

Comprehensive

Collision

Medical Payments

Towing and Labor (Roadside Assistance)

Rental Reimbursement
None of those are Full Coverage, nor does any insurance companies use these terms in their policies.
That being said, some agents will take Full Coverage to mean Liability, Comprehensive, and Collision. Hardly meeting the definition of FULL, in my opinion.
Understand if you work with us and ask for Full Coverage, we will discuss the many different coverage options available to make sure we understand what you mean and prescribe the coverages we believe you need.
I hope this helps some. Please check out the other videos in this series by going to our website and check out our Video Eduction Series, where you can find other videos and a link to the articles.

Here at Reed Insurance, we have 4 goals:
Provide products and services focused on protecting our clients' assets and financial well being.

Ensure that our clients understand the products and services they are buying.

Pair our clients with products that fit their security and financial needs.

Use our vast market access to many insurance companies to keep these promises.
The important thing is that you discuss these options with your independent insurance agent and make sure you have an independent insurance agent who will educate you regarding your options.
Find out what is different about us today:
Text or call: 318-336-5202
Email reed@reedinsla.com
You can meet our team HERE
You can start a quote HERE
We'll be glad to take a look at your insurance coverage in any of the states of Louisiana, Texas, Arkansas, and Mississippi.
Thank you,
Beaux Pilgrim, CEO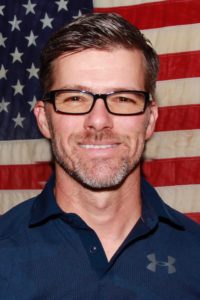 Beaux Pilgrim
Reed Insurance