Texas has four types of homeowner policies that are common in this state. If you're unaware of what you're buying, you could be buying a substandard policy. There are a lot of different carriers out there that may not give you all the details or may not give you enough details to help you to understand what you're buying. Let's talk about the different types of policies that you can buy inside of the state of Texas to help make sure that you don't get yourself into some sort of financial jam where you got a policy that does not cover your home like it ought to, and there's a lot of different agents out there that might not give you all the details or they may not deliver it to you in a way that you understand what you're buying. Let's ensure you understand because all homeowner policies are not the same. It's four different types inside the state of Texas, and depending on the type of policy you buy, it may be substandard or not very good. Starting off with the four of them, the first one is an HOA, which is a named peril policy inside of the state of Texas, and the second one is the HOA plus, that's a little bit better than HOA, but still, it's not that great, the next one is going to be your standard HO3, which is a standardized policy in all 50 states. Typically some companies will offer that, which is the national standardized homeowner's policy. The fourth one is going to be the HOB inside the state of Texas, some other states offer it too, but this is primarily in the state of Texas, the HOB is the most robust out of the four we're talking about.

What is HOA?
It's very simple, there are only eight perils that are included in this policy. What's a peril? We're gonna talk about the things insured against the different things that can happen and that policy will respond. Remember, there are only eight, if it's not on that list, it's not covered. If you have something that happens and it's not on the list, then your policy will not respond, you will not have coverage for that incident. The first one is fire and lightning, that's the most basic peril you can buy that is almost every last single property policy in the world. If a fire or lightning hit your house, that's covered. The second thing is going to be sudden and accidental smoke damage. Now that sounds a little odd, sudden and accidental, and then also smoke, but if you happen to have sudden and accidental damage caused by smoke, that's covered. Number three is going to be wind and hail, it's included underneath this policy. If wind damages your house, maybe the shingles are blown up, or the siding is blown off, it does not include wind-driven rain. What does that mean? Wind-driven rain is when you've got a rainstorm, it blows water down underneath your door or through a window, and there's no sort of damage, but if you get damage, and then the water comes in, that is covered. I know that's a little nitpicky, but that is the peril. The next thing is gonna be vandalism and malicious mischief, that's if someone comes and just does damage to your home. That's not necessarily they come and steal something, it's more of they do the damage, break out windows, or bust out a door, whatever the damage they do to your house, that's going to be covered. The next thing will be an aircraft or vehicle, if an airplane falls on your house, that's covered. I know you're relieved to know that, right? what about if someone drives a car and backs into your house? Well, that is covered. Vehicle damage and aircraft damage are both covered. Another thing is a riot, that's going to be another thing that's going to be listed and the last thing that may be covered, but usually this is going to be a binding endorsement, and it's going to be very limited is going to be theft, if someone steals something from you, theft very well may be covered on that policy. Remember, if it's not listed under those eight things, it's not covered.
These policies are typically on actual cash value bases. What that means is that's how they pay a claim. So if you have a claim, the adjuster will come, they'll determine how much it's going to cost to fix your house, figure out what it costs for the building materials, the labor, and all that stuff, then they're going to depreciate it. That's the actual cash value. You might say that's not fair. Well, that's the policy you bought, it's a very substandard policy. What you may be enticed by with this is the cheaper premium, the premium is going to be cheaper on this policy because there are only eight perils, and it is probably actual cash value, they're going to depreciate your claim, meaning if you have a claim, they're gonna pay less than what it costs to fix it.
How is HOA plus different?
This is an expanded version of HOA, meaning that typically they may add a couple more perils, and they may also add replacement costs. Usually, it's replacement costs on a building, and then potentially, as an option, replacement costs on your content. What does that mean? Replacement cost is when you have damage to your home, and it's covered by one of those perils, then it will pay what it costs to fix it. They will pay the price of the materials, plus the labor, to fix it, obviously monetary deductible, but still, they'll pay that as an option. Under the HOA you can't, but on an HOA plus, you may be able to buy that as an option. Meaning that you have to pay an additional premium for you to ask for it. They may not have it, but you can ask and see if they can give that to you. A couple of endorsements are the other perils added to that policy: the weight of ice, sleet, and snow. We had that in Texas last year, in 2021 there was this big ice storm that hit there and affected that state as well as also the state of Louisiana, there was a lot of buildup of ice, sleet, and even some snow in some areas. In some areas, it collapsed buildings or did structural damage to roofs, under an HOA that's not going to be covered at all, but under an HOA plus, it would be, so that is a benefit there. Another thing will be an accidental discharge of water that's not underneath the HOA, let's say that the water line to the washing machine burst, and you get covered underneath the HOA plus, but not the HOA. Another thing will be accidental steam and water heating system damage. If that equipment bursts, starts spewing water or does some damage, that will be covered. The last thing that's going to be covered is falling trees. You know, there are just certain rules inside the policies, and they're going to abide by those and you know, they're going to pay based on the premium you pay for the policy.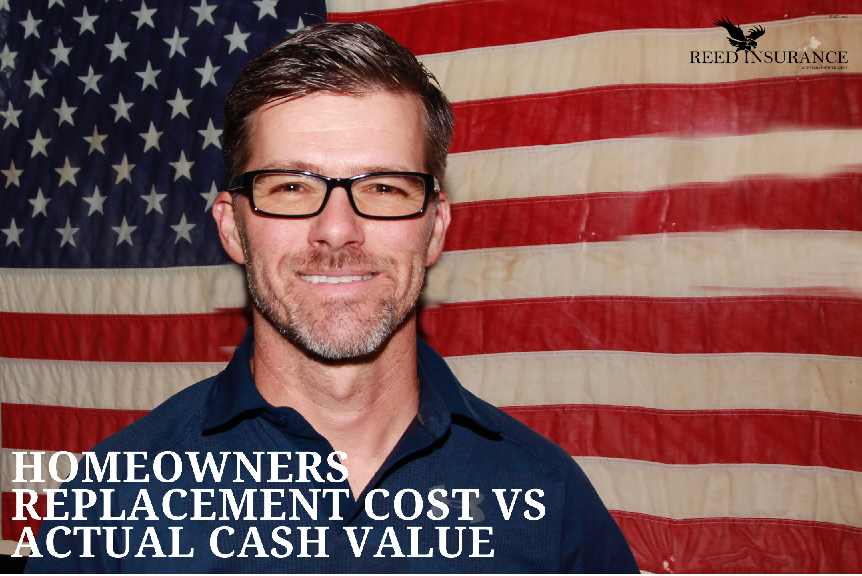 How about HO3?
This is the third and best of the policies we're going to discuss is very robust. This is the national standard regarding homeowner policies in the United States. You can buy this policy in every 50 states, you know, Texas, Louisiana, Arkansas, Mississippi, and all the other states, and we write in those four states, personally, but in all the other states, you can buy this policy as well. If you have an HO3, you have bought a very good policy for your home. There are some different changes that you can make, you can make it even better, or the insurance company may have certain endorsements that they just bundle with it. It is an open perils policy, what does that mean? Open perils mean that it covers everything unless it is excluded, it has to be specifically excluded, and the policy for it to not take care of that type of damage is. The responsibility is the difference between this policy, open perils, and named perils like what's in the HOA and HOA plus. Underneath the HOA and the HOA plus, where there's a list of perils, the responsibility falls upon you to prove to the insurance company that what happened is covered underneath your policy. Under the HO3, being an open perils policy, the responsibility falls upon the insurance company to prove to you that it is not covered, that is a much better position to be in rather than having to prove to them that it is covered.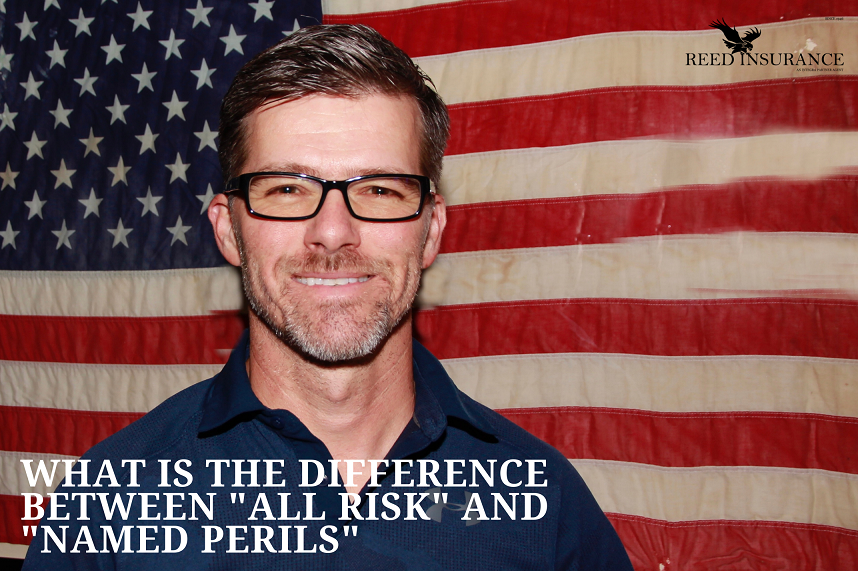 So, do you have "Named Perils" or "Open Perils"? Let's talk about it.
Some of the common perils that are not covered underneath HO3 are business pursuits, if you have some sort of business activity, that will be excluded. If you have any flood damage to your house, they do not cover flood, you typically buy a separate policy, but underneath the standardized policy, flood is not covered, you have to buy a secondary policy for that. Earthquake is another thing that will not be covered under the homeowner policy. If you live in a place prone to earthquakes, you need to buy either earthquake insurance as an endorsement or a stand-alone policy. Another thing many people aren't aware of as an option is personal injury. So what is personal injury, it is someone decides that they're going to sue you because they said you said something that hurt them. This is not actual physical damage that you do, this is more of like pain and suffering or mental anguish or, or things like that defamation of character. This is typically a very inexpensive thing, and with our world now being so social driven, and many different people being on social media these days and the Internet and being able to post things on the internet, it's just so easy. It's important that you buy personal injury insurance, and usually, it's very inexpensive to buy, to add this $20 to $50 per year is very inexpensive. Without this, that will be completely excluded, you got to do more harm to them for your policy to respond.
Another thing is going to be identity theft, referring back to how social we are, how much we're online, if something happens to you, and it's proven that one out of three people will have their identity stolen, you're looking at potentially 300 or 600 hours worth of work to recover that. That's anything from restoring your bank accounts, recovering money, the same thing with your credit cards, getting credit cards canceled getting, whatever direct drafts you have associated with those, all your different online access to other different sorts of accounts that you have, getting that restored can take a lot of time. This is a coverage that you might be able to buy that will help you either pay for service to do that or help offset some of the costs associated with it. The last thing will be seepage and leakage, water damage is covered anytime HO3. If you have a water pipe that burst in your home, that will give you coverage for the damage to your home, such as the flooring, baseboards, sheetrock, and any damage done. What it doesn't cover is those things that aren't sudden and accidental, like a slow leak, maybe you got a leak behind the wall that you're unaware of, and it goes on for weeks or months. If you don't know about it and try to file this under using insurance after it's been happening for a period, it will not be covered under a standard HO3 policy.
Let's discuss the last policy, HOB.
The HOB is indeed a better policy; it gives you coverages for different things such as seepage and leakage and opens perils from your home and your content. It broadens that coverage amount for you and automatically gives you replacement costs on your building and your contents. The HO3 does not come standard with replacement costs on your content, you can add it, but it doesn't come standard. The other thing is that seepage and leakage come standard on HOB. There are not a lot of insurance companies that offer this policy, but you can get there. Typically, you can endorse your HO3 to add these different coverages to your policy, so you can get those and ensure that you have this broader policy for your home.
I'll break them down quickly one more time for you, from the least to the best, HOA, HOA plus, HO3, and then HOB. HOA is eight perils, only actual cash value, meaning they'll depreciate your claim. HOA plus is a little bit better, they add a few more perils, and you get replacement costs on the building may be an option for the contents. HO3 is a standardized form in all 50 states it is a really good form, and HOB is the best. It is the state form that was issued by the State of Texas, but many other states have, several other states have adopted it, there are not a lot of insurance companies that offer it however, you can get there with the HO3, adding a few endorsements.
If you have a really good agent, you can tell them about these different coverages I've listed to see if you can get those added to your policy. If you got to get an agent, he could get you there. Understand each endorsement you add, there are a little bit more costs, but it may be worth it to you. Have that conversation with the agent, and you decide for yourself after they have educated you on whether that's a good policy. If they're not willing to take the time to educate you, then hey, maybe it's time for you to find a new independent insurance agent.

Find out what is different about us today:
Text or call: 318-336-5202
Email reed@reedinsla.com
You can meet our team HERE
You can start a quote HERE
We'll be glad to take a look at your insurance coverage in any of the states of Louisiana, Texas, Arkansas, and Mississippi.
Thank you,
Beaux Pilgrim, CEO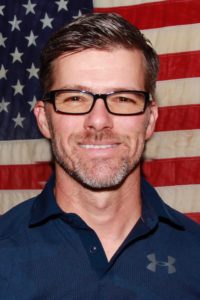 Beaux Pilgrim
Reed Insurance