Every home insurance policy has a list of "triggers" that tell a policy to respond in the event of a claim. That list of triggers is referred to as "causes of loss" or "perils. For this article, I am going to refer to these as perils.
When talking about homeowner policies, there are typically two separate lists of perils you need to be aware of. Those are "Named Perils," sometimes referred to as "Basic" or "Open Perils," also referred to as "Special Perils."
Named Perils is a list of "named" perils or event types that the home insurance policy will respond to if any of those lists of things happen. If that sounds somewhat limiting, that is because it is. Under Named Perils, unless it is named, it isn't covered.

Because of this list's limiting character of Named Perils, the responsibility falls to you, the customer, to prove to the insurance company that what happened to your property is on that list. This is not necessarily the best position to be in.
The other typical peril option is Special Perils. Under this agreement, everything is covered unless it is specifically excluded. Two important things happen under this peril structure: 1) the list of types of damages now covered by your policy just grew by a lot! 2) the burden of proof has shifted from the customer to the company. Now the insurance company is the one that has to prove that what happened is excluded. That is a much better position to be in as a consumer.
There are rare situations where your choices are limited, but typically, you can select to have Special Perils.
The important thing is that you discuss these options with your independent insurance agent and make sure you have an independent insurance agent who will educate you regarding your options for your home insurance.

Find out what is different about us today:
Text or call: 318-336-5202
Email reed@reedinsla.com
You can meet our team HERE
You can start a quote HERE
We'll be glad to take a look at your insurance coverage in any of the states of Louisiana, Texas, Arkansas, and Mississippi.
Thank you,
Beaux Pilgrim, CEO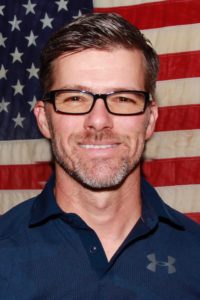 Beaux Pilgrim
Reed Insurance