If shopping for a new home, you should consider many things. Things like property taxes, school district, the appeal of the neighborhood and, what the cost of owning that home will be. The financial implications of insurance as part of your overall investment could be a huge factor. We put together this guide to help you think through all the costs associated with buying a home.
________________________________________
First things first!
Check your credit rating
Your credit rating will determine the interest rate of your mortgage, the type of loan you will qualify for, and also your insurance premium. Most insurance companies use credit as an import rate determent. A good credit history makes it easier to get a mortgage at a competitive interest rate, and may also qualify you for a good credit discount on your insurance. Obtain a copy of one or all of your credit reports. Make sure they are accurate and report any mistakes immediately. If your credit is not as good as it could be, take steps now to improve it.
Protect yourself with a renters insurance policy
If you are currently renting a house or apartment, protect yourself with a renters insurance policy. A renters insurance policy will provide protection for your possessions such as clothes, appliances, and furniture. The policies can also provide claims benefits such as additional living expense if you become displaced due to a claim at your apartment and you can't live there Chances are, it you could take months for the building owner to rebuild or renovate your apartment after a claim. Your renters policy could pay the additional expense you incur from having to rent a second apartment, eat out, or extra cost for commute changes. Aside from these things, you typically can get a package or bundle discount for having your renters policy with the same company your auto insurance is with. You could also qualify for discounts on insurance you're your new home since you had a renters policy.

While you are shopping
Consider the following as each will affect your insurance costs as well as your cost of ownership:
Fire Department
Every city, town, and community have a Protection Class Rating assigned them. This is represented by a scale from 1 meaning best and 10 meaning no fire protection present.
Houses that are located near highly rated, permanently staffed fire departments usually cost less to insure. This is also typical for homes that have a hydrant nearby.
Coastal Proximity to the coastline
Houses located on or near the coast will generally cost more to insure than those further inland. Typically they will also have separate deductibles for hurricane, wind, or hail. Sometimes they will exclude wind and you will need to purchase a wind policy through a state run insurance pool, which can be purchased through your independent Insurance agent.
Age of the home
Older homes can be beautiful but ornate features like plaster walls, ceiling molding and wooden floors may be costly to replace and can raise the cost of insurance. And plumbing and electrical systems can become unsafe with age and lack of maintenance. If you are considering buying an older home find out how much it will cost to update these features and factor that into the cost of ownership.
Roof
Roofs can be expenses! Check the roof's condition and type. Most homes have a shingle roof. Steel, Slate, and cedar roof can sometime be difficult or expense to insure.
Construction quality
All home are not built alike. In a single zipcode homes can have a variance of cost between basic an custom construction or nearly 200% difference. Wow! He higher the cost of construction the more your home insurance will cost.
Construction updates
Have their been any updates to the home. If yes, how extensive. Updates such as replacing the roof, water heater, HVAC, plumbing, and electrical system can bring huge discounts to you as the new homeowner. If an older home has been completely renovated some companies will treat the year of renovation as the year of construction for huge saving for you.
Is the home in a Flood Zone
Technically all home are in a Flood Zone. However, some homes are in preferred zones and other are in non-preferred zones. Homeowners insurance usually does not provide coverage for flood damage. If you home is in a non-preferred zone you will be required to purchase flood insurance if you have a mortgage. The price for flood insurance in non-preferred zones is significantly more than in a preferred zone. With the use of an elevation certificate you may be able to lower the costs of this policy. Guidance for determining if the potential home is in non-preferred flood zone and a flood insurance policy can both be obtained by your independent insurance agent.
History of earthquakes
While earthquakes are most frequently associated with California, they occur in the majority of states and are not covered under standard home insurance policies. In the past decade we have seen more seismic activity in places like Arkansas, Texas, Louisiana, and Oklahoma. Earthquake insurance is usually available as an add on to your homeowners policy.
Swimming pools
Swimming pools, hot tubs, slides, and diving boards are great fun but all create a liability exposure many insurance companies are not comfortable with. Make sure to discuss this with your independent insurance agent to see what options you have. Having these features should not keep you from being able to obtain insurance, but it is good to know before had what to expect.
You found a home you like, what now
Check the claims history
Ask the current homeowner to obtain a copy of the loss history repot from their current agent on the home. Homeowners can obtain either a Comprehensive Loss Underwriting Exchange (C.L.U.E.) report, which is available from LexisNexis, or an A-PLUSTM property report from ISO®. These reports provide a record of the type of loss on the home and can provide extremely valuable information. For instance, if there was a claim for water damage on the home, it is important to find out the source of the damage (such as a burst pipe) and whether it has been properly repaired. On the other hand, a claim for wind or hail that resulted in a new roof makes the home stronger and is very attractive from an insurance perspective.
Have the house inspected
Accompany the inspector to make sure he or she is thorough and makes sure to:
Check the general condition of the home
Look for water damage, termites and other types of infestation
Review the electrical system, plumbing, septic tank and water heater
Show you where potential problems might develop
Double-check that past problems have been repaired
Suggest important upgrades or replacements
If the inspector raises questions, your insurance company will as well. Be sure to find out if there is an underground oil storage tank, as many insurers will not provide policies for homes that have one.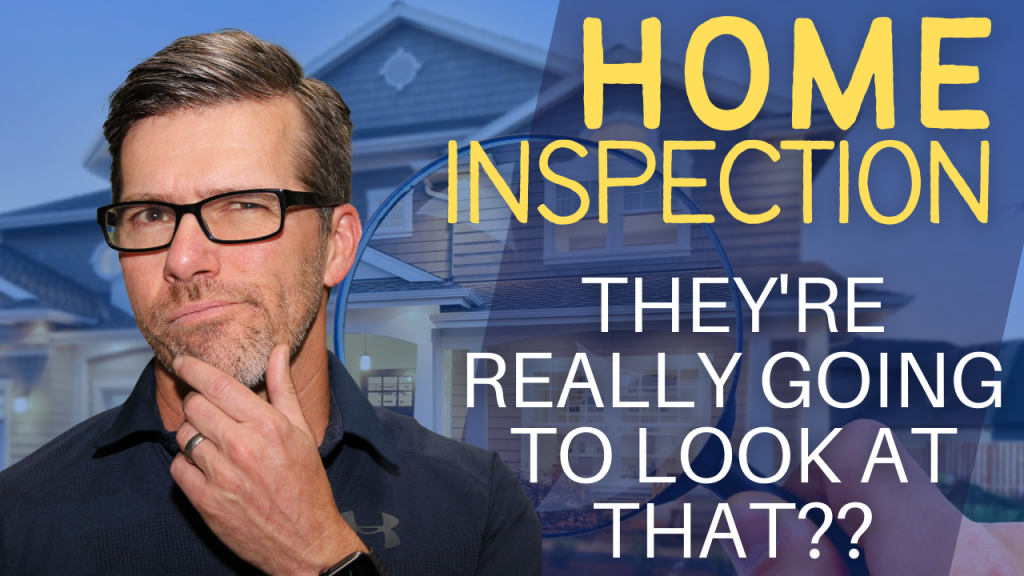 What to expect during a home inspection!
Home inspections can seem scary and critical, but they don't have to be. Have you ever wondered why your home has to be inspected or why insurance companies need to look at certain things, or even wonder what they specifically look for? I am going to reveal all those secrets and more!
Estimate maintenance costs
Routine maintenance is your responsibility as a homeowner so be sure to factor these costs into the overall price of owning the home. Losses caused by failing to properly care for your home are not covered by homeowners policies.
Call your independent insurance agent
Get you insurance agent involved in the conversation early on and don't wait until the last minute before contacting your independent insurance agent. The sooner you speak with your insurance professional, the smoother the process will be. If you're uncomfortable with the cost of insuring a particular house, look for one that better fits your financial situation.

Find out what is different about us today:
Text or call: 318-336-5202
Email reed@reedinsla.com
You can meet our team HERE
You can start a quote HERE
We'll be glad to take a look at your insurance coverage in any of the states of Louisiana, Texas, Arkansas, and Mississippi.
Thank you,
Beaux Pilgrim, CEO