In the previous article, we discussed the Liability section of an auto insurance policy, including the limits and the policy's primary function.
This article will cover what is included in the auto liability section and your responsibility should you have a claim exceeding your policy limits.
If you remember, in our previous article, I gave an example of auto liability limits that looked like this:
$100,000 Bodily Injury Liability per person
$300,000 Bodily Injury Liability per accident
$100,000 Property Damager Liability per accident
The auto liability coverage parts are Bodily Injury or Property Damage.
CLICK HERE for an overview of the auto policy
Bodily Injury is any medical or related expense that a person has due to an accident where you have been deemed to be at fault. Being at fault does not mean that you did it on purpose; it just means your actions were the ones that cause the accident.
Bodily Injury can include a long list of different things:
*Doctor visits
*Lab work
*Ambulance
*Surgery
*Prescription medications
*Physical and/or mental rehabilitation
*Lost wages
*Disability income
Property damage is going to include damage to property. That property can be a car, building, fence, tree, or any contents in a car or building. Pretty much any property that you damage.
Your limits are exactly that. The maximum amount your policy will pay. Any limits above this will be owed by you personally.
Medical expenses for a serious accident will easily exceed $100,000. Many automobiles on the road today cost easily $50,000 to $100,000.

When thinking about your limits, you need to keep in mind a few things:
If you need to save money on insurance. The limit is not the smart place to do this. Comprehensive and Collision deductibles would be more intelligent options.
These limits are in place to protect you financially.
Any claim amounts over the policy limits; you will be held personally responsible.
I hope this helps some. Please check out the other videos in this series by going to our website and check out our Video Eduction Series, where you can find other videos and a link to the articles.
Here at Reed Insurance, we have 4 goals:
Provide products and services focused on protecting our clients' assets and financial well being.

Ensure that our clients understand the products and services they are buying.

Pair our clients with products that fit their security and financial needs.

Use our access to many insurance companies to keep these promises.
The important thing is that you discuss these options with your independent insurance agent and make sure you have an independent insurance agent who will educate you regarding your options.
Find out what is different about us today:
Text or call: 318-336-5202
Email reed@reedinsla.com
You can meet our team HERE
You can start a quote HERE
We'll be glad to take a look at your insurance coverage in any of the states of Louisiana, Texas, Arkansas, and Mississippi.
Thank you,
Beaux Pilgrim, CEO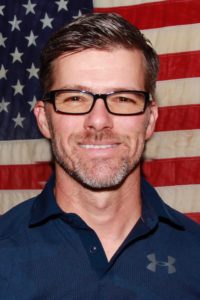 Beaux Pilgrim
Reed Insurance