Wedding Insurance is specifically tailored for that wedding day, when you and your bride-to-be or your groom are going to be married and start your life together. That is going to be a very special day, you're gonna have all these different people that are gonna be there, they're going to be your friends, your family, and all the people that you care about the most are going to be there and celebrate that day. Many things can go wrong on that day, and this policy is specifically designed to help protect you so that if something goes wrong, you've got insurance to take care of it.
If you're renting a place, like a venue or something like the Moody Gardens in Galveston, Texas, they're going to require you to carry liability insurance probably in about a million dollars or more. So that if something happens, as someone gets hurt or something is damaged, they know that they're going to be taken care of. Because if something happens, not only will you be brought into a lawsuit, they are too. They want to ensure they will be protected in that sort of event. So what can happen on that day, why would you need it? You know, there are a lot of things, you have the reception, and you have all these friends and family to travel into town to come and see the two of you get married, and they're going to be driving their own cars, they may be running errands for you, they're going to be coming to events specifically for you to celebrate this day with you. While they're in their cars, stuff can happen, they can have an accident, and you can be drawn into a lawsuit because they're there because of you. While you're at the event and someone could slip and fall, someone may have had too much to drink, or they may eat some food that doesn't agree with them or could have been tainted, somehow they get sick, and you can have a massive hospital bill because of this event.

All these different things can be covered underneath this policy, through non-owned auto or just through the general liability coverage, or cancellation insurance and different things like that, all that can be covered underneath it. You want to ensure that day is not tainted by one of these things that can happen. When would you want to buy this? you want to buy it for a reception, as well as for the wedding itself, and if you have an after party, then you want to buy it to cover that period. It is just a policy to buy for maybe a few days, typically they base it on how much insurance you need. Then also, how many people will be there, that's the rating basis.
Why would you need to buy this? If you're going to be renting a venue to have your special day, you're going to need it, if you have it at your church or your home, or something else like that, they may not require you to, but you still need to buy it because you want to be responsible. You want to take care of those events that can happen. They're typically very inexpensive, you can buy them starting at $100 and then it goes up depending on what options you need inside of that policy, but they're very inexpensive. It's probably the cheapest thing you'll buy for your whole wedding event.

Find out what is different about us today:
Text or call: 318-336-5202
Email reed@reedinsla.com
You can meet our team HERE
You can start a quote HERE
We'll be glad to take a look at your insurance coverage in any of the states of Louisiana, Texas, Arkansas, and Mississippi.
Thank you,
Beaux Pilgrim, CEO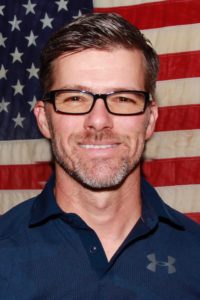 Beaux Pilgrim
Reed Insurance