Your teenager will soon be driving—a major milestone for both of you. You and your teen may be experiencing all kinds of emotions, ranging from excitement to concern. As a parent, this is a great time to proactively take steps to help minimize the risks when your teen starts operating a motor vehicle.
Getting behind the wheel:
How can my teen get a learner's permit?
A learner's permit is a restricted license given to someone who is learning to drive but has not yet satisfied the requirements necessary to obtain a driver's license. To get a learner's permit, one must typically pass a written test about the rules of the road. Normally, one is required to have that learner's permit for a certain length of time before applying for a driver's license (a driver's education course, practice log, and a road test may also be required).
In the U.S., the minimum age for receiving a learner's permit varies by state, usually ranging from 14 to 16. Normally, someone with a learner's permit may only drive with a person who has had a driver's license for several years. If the learner is a minor, they must have permission from their parent or guardian to obtain a permit. It's important to obtain the latest documentation on learner's permits from your state's Department of Motor Vehicles because age requirements and laws differ from state to state. You can usually download DMV manuals from your state's website.


How can my teen get a driver's license?
Most teenagers are excited and proud about getting their first driver's license. Make the most of this time by helping your teen along the way. Here are a few helpful hints:
• Obtain the license handbook from your local DMV.
• Be sure your teen studies the handbook and takes practice tests.
• You can also help your teen by quizzing them.
What is the recommended time period between driver's ed completion and taking the driver's test for a license?
Once your teen completes a driver's education course, they will need time to study the license handbook (that can be obtained from your local DMV). Ten hours of study is normally sufficient, and if your teen passes two of the practice exams, they are very likely to pass the final exam.
Can my teen have others in the car once they are licensed?
Graduated Driver Licensing (GDL) programs allow young drivers to safely gain driving experience before obtaining full driving privileges. Passenger restrictions vary by state, and some states place restrictions on the age of the passenger or hours when a passenger may be present.
Can my teen have their mobile device in their car while driving?
Before they get behind the wheel, it's important to talk to your teen about safe driving practices. Having a conversation provides an opportunity for you to share your own driving experiences, your concerns about safety, and help you establish some ground rules. While driving laws may vary by state, we recommend that drivers shut their notifications off and keep their phone out of reach to avoid the temptation to call, text, or check social media while driving. Distracted driving is a serious concern for teen drivers— with 6 out of 10 teen crashes caused by driver distraction.1


Find out what is different about us today:
Text or call: 318-336-5202
Email reed@reedinsla.com
You can meet our team HERE
You can start a quote HERE
We'll be glad to take a look at your insurance coverage in any of the states of Louisiana, Texas, Arkansas, and Mississippi.
Thank you,
Beaux Pilgrim, CEO
https://www.reedinsla.com/quotes/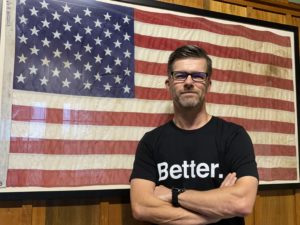 Rules and regulations for teen drivers vary by state. To find out the specific guidelines for your area, visit: https://www.ghsa.org/statelaws/issues/Teen-and-Novice-Drivers
Beaux Pilgrim is a Dave Ramsey Endorsed Provider for the States of Louisiana, Mississippi, and Arkansas.

The information provide by Safeco