Having a new teen driver in the family can be an exciting time, but also stressful. Here are some resources and programs to help you along the way.
Why is it important to set driving rules and hours?
Agreeing on a few ground rules before your teen starts driving can help you feel more secure and confident, and give your teen an opportunity to demonstrate responsibility and earn your trust. Download the Parent-Teen Driving Contract as a way to start talking to your teen about driving here: www.safeco.com/TeenSafetyRewards


Are there ways for me to save money when adding a teen to my policy?
Safeco offers an assortment of teen-specific discounts for new drivers that incentivize safety and provide opportunities to lower the cost. For a list of discounts, check out www.safeco.com/TeenSafetyRewards
What should I look for in a driver's ed program?
• State-approved and certified courses
• Interactive course content that make retaining information easy
• Lesson plans that are online, mobile, and engaging
• State-specific study guides and unlimited practice tests


Find out what is different about us today: 
Text or call: 318-336-5202
Email reed@reedinsla.com
You can meet our team HERE
You can start a quote HERE
We'll be glad to take a look at your insurance coverage in any of the states of Louisiana, Texas, Arkansas, and Mississippi. 
Thank you,
Beaux Pilgrim, CEO
https://www.reedinsla.com/quotes/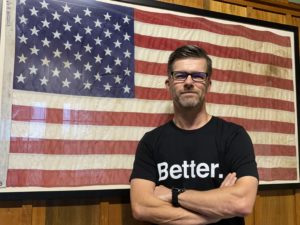 Rules and regulations for teen drivers vary by state. To find out the specific guidelines for your area, visit: https://www.ghsa.org/statelaws/issues/Teen-and-Novice-Drivers
Beaux Pilgrim is a Dave Ramsey Endorsed Provider for the States of Louisiana, Mississippi, and Arkansas.

Information provide by Safeco