Insurance policy and coverage:
Do I have to add my teenager to my auto insurance policy?
Typically, teenagers are more likely to have accidents than experienced drivers. A teen's lack of practice, likeliness for risk-taking behavior, and immaturity can make for a dangerous combination. That's why it's critical for you to have the proper insurance coverage and understand your deductibles.
If you have a teenager who has their driver's license, they need to be added to your auto insurance policy. Notify your insurance provider as soon as they get their learner's permit. Once your teenager is licensed, contact your insurance provider and have them added to the policy to ensure they have the coverage they need to drive.
How much coverage do I need for my teen driver?
How much coverage your teen should have is a personal decision. But as a general rule, teen drivers should typically maintain the same coverage limits as their parents.
What happens when my teen goes to college?
Policyholders with a teen driver in their household qualify for a distant student discount on their auto insurance policy if the driver is a resident student at a school, college, or educational institution over 100 miles away from home and without a car. The teen must be a rated driver on your policy.


What happens if my teen drives my car and gets into an accident?
Unfortunately, accidents happen. So it's important that your teen knows exactly what to do if there is one. To make sure your teen understands the proper process to follow in an accident, make sure to talk with them about the essentials such as exchanging information with all parties involved in the accident, including names and driver's license numbers; addresses; vehicle identification numbers; name and contact information of the car owners; insurance company names; and policy numbers. If possible, take pictures of the accident scene.
If your teen is an active driver on your policy and gets into an accident, they are fully covered. If they are not an active driver on your policy, there may be adverse coverage implications. Parents may be financially responsible for any damages incurred when their teen driver causes an accident.
What happens if my teen gets a ticket?
If your teen is on your insurance policy, the traffic violation will be applied to your insurance policy at the time of renewal. Also, depending on what state you live in and the type of traffic violation, they may be at risk of losing their license.
Can my teen let their friend borrow their car?
There may be times when your teen needs to let a friend borrow their car temporarily. For example, a friend may need to borrow the vehicle to drive to the store. If a teen is on the insurance policy, they are able to let someone borrow their car if necessary. However, you should have a discussion with your teen beforehand on how you feel about it. Some families may choose not to allow their teen to loan out the vehicle, or set some family ground rules before allowing them to do so. Keep in mind that if your vehicle is in an accident while on loan, your insurance premiums may go up.
Can they deliver food and/or use the car for their job?
Anyone using a vehicle for the purpose of compensation may not be covered on their personal auto insurance policy. Using a vehicle for certain business usage (such as ridesharing and pizza delivery) requires a commercial auto insurance policy. This does not apply to delivery that is incidental to an insured's business.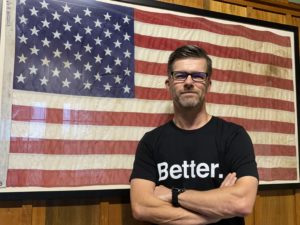 Rules and regulations for teen drivers vary by state. To find out the specific guidelines for your area, visit: https://www.ghsa.org/statelaws/issues/Teen-and-Novice-Drivers
Beaux Pilgrim is a Dave Ramsey Endorsed Provider for the States of Louisiana, Mississippi, and Arkansas.

Information provide by Safeco