Selling your manufactured home is easier than you may think, although it does require more effort than just putting a "For Sale" sign in the window. Proper planning and preparation for the sale, choosing a sales agent, determining the price and marketing your home should all be carefully taken into consideration.
Here are some ways you can help make your home attractive to buyers, competitive with other manufactured homes in your community and priced right for a quick and profitable sale.
Create a good first impression
House hunters look at dozens of homes that fit their needs, so you'll want to make your house stand out in the crowd. Sometimes all it takes to separate your manufactured home from the competition is freshening it up with paint, removing clutter and giving every room a good cleaning.
Spiff up the outside. Paint the front door, clean up oil spills in driveway, wash windows, conceal garbage cans, remove any yard debris and put a couple of pots of blooming flowers on the porch.
Coat the roof, if it's galvanized, for appearance and for good maintenance.
No matter what season of the year, it's important that the outside of your home looks good. In summer, mow, edge and fertilize the lawn. Trim shrubs. Get rid of weeds and lawn pests. In autumn, rake the leaves and in winter make sure to shovel the walkways and driveway.
Quickly update your home's interior with light, neutral colors for paint and wallpaper.
Clean carpeting or replace with a neutral colored carpet.
Get rid of ugly clutter like piles of old magazines or newspapers. Look over each room with a critical eye and consider removing some pieces of excess furniture to help make rooms look larger.
In the kitchen, clear counters, add a cheery curtain or a plant, clean stove and oven, fix dripping faucets and replace any burned out light bulbs.
Scrub the bathrooms thoroughly. Replace shower curtain, freshen grout or caulk around the tub, change the toilet seat and remove personal items. Display your best towels, bath rugs and mats.
Colorful bedspreads and fresh curtains help create attractive bedrooms. Clean out and organize closets in bedrooms so they look more spacious. This is also a good time to box up those unwanted clothes and donate them to charity.
Check cabinets and closet doors to make sure they open and close smoothly. If cabinets and doors stick, they will probably stick in your prospective buyer's mind.
Pull back your curtains and drapes so prospects can see how clean, light and cheery your home is.

Choosing a sales agent
Plan to interview two or three sales representatives before you decide on one. You will be asked to sign a contract giving your sales representative exclusive rights to handle the sale for an agreed on period of time. This is reasonable. The salesman must pay for license and bond; advertise; publish listings on a Web site; possibly publish the listing in real estate/homes for sale publications and devote time to showing your manufactured home to prospects.
Ask how much experience the salesperson has selling manufactured homes. Ask for references from previous and current sellers. Ask what the marketing plan is for your property. Where, when and how often will your home be advertised? Will it be advertised on a Web site? When does the sales representative plan to hold an Open House? How much sales commission is being asked? Can the commission be negotiated?
In some communities, park salesmen handle the resale of homes. Parks have rules governing the placing of "For Sale" signs. Some parks mandate that "For Sale" signs be inside the home in a window. The park often controls the flow of prospective buyers, so a park sales representative is often a better choice than outside sales representatives.
If you are considering using the park's sales representative, ask how many pre-owned home sales the park handled last year. What was the average length of time it took to sell those homes? Will they advertise your property? Place it on a Web site? Share commission with an outside firm?
Be aware that some sales representatives will not handle low-priced, older manufactured homes because the profit margin is too small. Some real estate companies prefer to handle only homes in senior communities.
Selling by owner
Is this method for you? If you've never offered a home "For Sale By Owner" you may find it can be a real challenge. Selling a home yourself takes a lot more energy and commitment on your part than listing it with an agent.
Although selling by owner saves money on commission fees, you will still need to pay for advertising and other selling expenses. Be prepared to see the transaction through all the paperwork, such as preparing a proper sales contract to final closing.
If you live in a manufactured home community check to make sure your home can remain on the leased lot before you offer it for sale as a package. If your home is located on private land you can sell it by direct negotiation with the buyer or by hiring a licensed sales representative working through a licensed real estate broker.
Another way to sell your manufactured home is to advertise with one of the online manufactured home marketplaces. There are several Internet sites that put sellers and buyers together on a state-by-state, city-by-city basis. Advertising rates are usually reasonable and some of these sites guarantee that your ad will run until you sell your home.
A word of caution – laws vary from state to state. It's best to ask an attorney to look over the agreement of sale before you sign it. Unless you own your home outright, be sure to call your finance company and ask for the current payoff amount before offering your home for sale by owner.
Determining the price
Everyone wants top dollar when they sell their home, but it's best to be realistic in pricing. Either you or your sales agent should do a study of comparable homes for sale in your community. Here are some of the factors that can help you determine the sales price:
Age: The older the manufactured home, the harder it is to price. Older homes are also more difficult to finance.
The Manufacturer: Sales agents categorize manufacturers as first tier or second tier for pricing purposes.
Condition: What is the condition of your home inside and out? What will it take to bring the home to top quality? What is the square footage? How many bedrooms, how many baths? What kind of lot – lake view, golf view? What improvements have you made?
Shortcomings: Are there problems with the roof or appliances? How old is the air conditioner/furnace, water heater, etc.?
Lot rental cost: What will the community or park charge when the lease comes up for renewal? The amount will probably be more than you are paying now. Check with park management and ask if there will be a cost increase.
Inspections: Most buyers will hire an inspector to go over your home from the roof to the crawl space. Be prepared to negotiate the selling price after the inspection.
When were your home's tie-downs last inspected or repaired? Can you provide the buyer with a tie-down inspection certificate?
The Community: Is the community designed for senior citizens or families? What amenities and services are offered? How many homes are for sale? Is the park fully developed or are new homes being sold?
Marketing your home
Knowing how to market your home is essential if you are selling it yourself, but it's also helpful if you are working with a real estate agent. The best marketing tools for selling your manufactured home are not complicated or expensive. Here are examples of simple marketing tools to get you started:
An inexpensive "For Sale" sign is your number one marketing tool. Make sure the sign is big enough for passersby to read easily, and includes your phone number. Many sellers like to add "Shown By Appointment Only" on the sign.
Advertise in the classified section of large regional newspapers and smaller local papers. Since newspapers place ads alphabetically, try to begin your ad with the letter A. Start with words like affordable, available, added value or absolutely beautiful.
Network in your neighborhood. Let people in your community know that your home is for sale. Post a "For Sale By Owner" announcement in community newsletters and bulletin boards.
Prepare a flyer with your home's features and benefits. The purpose of this kind of flyer is to give quick facts and help buyers remember your property when they leave. It should be clear, brief and include the address, price, number of bedrooms and bathrooms.
Internet advertising is a good choice for anyone with computer access because of the tremendous exposure it can provide. Add pictures to your online ad so buyers can see your home easily. There are several Internet resources for selling or buying a manufactured home.
Hold an open house. Have information flyers ready to pass out. When buyers come through, let them look around without you. Tell them you're available to answer questions. Keep a written log with name and phone number for each potential buyer who attends the open house. Follow up in a day or two to see if they are interested.
The legal stuff
Friendly discussion and negotiation about price is useful, but nothing is binding until the offer is in writing. It's best for a real estate agent or real estate attorney to provide and prepare the buy/sell agreement and all other necessary documents.
At the closing the purchase price is paid to the seller. Out of this amount are taken the realtor or attorney fees, taxes due, any money still owned on the manufactured home and the cost of title insurance if required. With a little luck, you'll walk out with a check in your hand and smile on your face.

Find out what is different about us today:
Text or call: 318-336-5202
Email reed@reedinsla.com
You can meet our team HERE
You can start a quote HERE
We'll be glad to take a look at your insurance coverage in any of the states of Louisiana, Texas, Arkansas, and Mississippi.
Thank you,
Beaux Pilgrim, CEO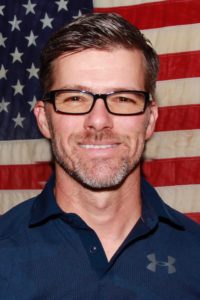 *Content provided by Foremost Insurance Group