I have another post that tells you different kinds of why your auto claim against the at-fault party gets denied. This one, I'm gonna tell you your options.
Hire an Attorney
Hopefully, it doesn't come to this, depending on the people that hit you and what their financial status is, it may not do you any good, I'm sorry but that is the case.
Make a formal appeal to the insurance company
Another thing that you can do is you can make a formal appeal to the insurance company and present whatever information you know. Maybe if you have witnesses, present the witnesses, also, if you can get a hold of some sort of video footage also present that, but make a formal appeal to the insurance companies. Now, here's a little piece of advice. Whenever you are working with another company, always use sugar first, then pepper after. In other words, be very kind, and very patient at first, if that doesn't get you somewhere after a bit of time, then you get tough with them but start with being kind because most people like you and if you start off being dogmatic and really hard with them at first, and threatening to sue them at first, they may just bow up at you and just deny the claim and not be willing to listen to you.

File the claim underneath your own policy
I know you don't want to do that but that is something you can do. If you file a claim underneath your insurance, either your collision coverage or your uninsured motorist coverage. Depending on what the situation is, you can then get your insurance company to represent you. An uninsured Motorist usually comes into play whenever someone hits your vehicle and then they run, you don't know who it is that did it, you just know that your car was hit by somebody, and uninsured motorist property damage will take care of that for you. Now, if someone hits your car and does damage to it, and then the claim is denied. You can file it underneath your collision coverage and then allow your insurance company to go after that other party. Just make sure you let them know about all the different things you know about any witnesses, and any videos that you have. Let them know about all the circumstances so that they can then defend you against them and try to recoup that.
Understand that potentially that may show up as a collision claim on you and affect your insurance but this is an action or a pathway you can take to try to get that recoup. Now, if they get it recouped, you don't have to worry about that showing up as a claim. If it does, you need to check in with the insurance company, it's not intentional.

Find out what is different about us today:
Text or call: 318-336-5202
Email reed@reedinsla.com
You can meet our team HERE
You can start a quote HERE
We'll be glad to take a look at your insurance coverage in any of the states of Louisiana, Texas, Arkansas, and Mississippi.
Thank you,
Beaux Pilgrim, CEO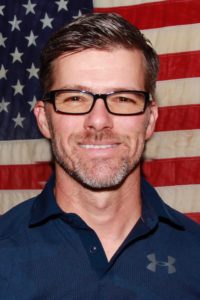 Beaux Pilgrim
Reed Insurance