Why would an insurance company cancel your insurance policy? if you get one of those notices, the first thing you need to do is don't freak out, and talk to your insurance agent. If you don't have an insurance agent, once you get this thing straightened out, get an insurance agent and then start talking to them about what you can do.

Why would your homeowner's insurance policy get cancelled?
One of those reasons is, it could just be that the insurance company is not writing in your state anymore. We've seen in the states of Texas and Louisiana, especially in Florida and Louisiana, where a lot of insurance companies have gone bankrupt because of a massive amount of claims that have happened the last couple of years, so they have unfortunately had to pull out. It could be something just going on with maybe your mortgage company didn't pay your premium. It could be just you missed the bill, maybe you set it up on a draft or credit card billing, and the credit card has gone out of date, something just as easy and benign as that could be what happened there. Maybe you just got some underwriting issues or there's a maintenance you need to take care of. Whatever it is, know that there are options for you. The first thing you need to do is consider "is my mortgage, paying my premium?" Or "is it on a credit card?" then call your insurance agent and ask them all the things you need to know. If it's a deal where you've just got some maintenance that needs to be taken care of, then you can call them, they'll give you a copy of a letter that you should have gotten from the insurance company that tells you different things that maybe you need to address. If you've already addressed those, then you can provide the receipts and pictures, showing that you fix those different issues, and then provide that to the company and they can probably reinstate that for you. If it is already past that date, you probably can get insurance again on that.
Now, let's talk about your Auto Policy
Let's say you get a letter on your auto insurance saying that they're cancelling your insurance. Obviously, it's not the mortgage deal, because you don't have a mortgage on your car. You may just have an issue where you change bank accounts forgot to update them, missed the bill, had a credit card bill, or maybe your driver's license expires. Whatever it is, pick up the phone, call your insurance agent and see if you can figure out what you can do and what your options are to try to resolve that issue. There are probably solutions that you can take care of and you probably don't need to panic.

Find out what is different about us today:
Text or call: 318-336-5202
Email reed@reedinsla.com
You can meet our team HERE
You can start a quote HERE
We'll be glad to take a look at your insurance coverage in any of the states of Louisiana, Texas, Arkansas, and Mississippi.
Thank you,
Beaux Pilgrim, CEO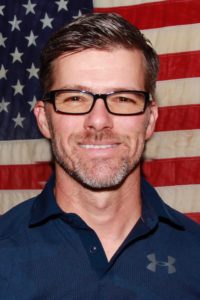 Beaux Pilgrim
Reed Insurance