Many features found in new manufactured homes can be found in pre-owned homes, usually at a substantial savings. Although most preowned homes are a good bargain, you can make a better buying decision if you know where to look, what to look for and what to be cautious about.
Check the neighborhood
An established, well maintained home in a manufactured home community or on private land is often a real value. Since a home's location is as important as the home itself, you should carefully consider the neighborhood and surrounding area before you buy a home.
If you are looking for a preowned home in a rental community, check out the neighborhood before you check out the home. Drive around to see if the community has a neat, pleasant appearance and if most of the homes are well maintained. Does it seem secure and friendly? Is the location close to work, schools, shopping centers and churches?
Visit the rental community office and ask the manager about monthly fees and what kind of approval is required for residence. Are there rules and regulations concerning children or pets? What services and amenities are offered? How many homes are listed for sale in the community?
Preowned manufactured homes located on private property can also represent an excellent housing value. In some ways a preowned home on private land is easier to buy and move into than a new home. The practical matters of getting permits and installing the manufactured home have already been taken care of.
But as a prospective buyer, it's wise to take time to check with building officials or the local planning department to ask about up-to-date zoning laws, restrictions, water, utilities and sewerage hookups.
For example, have any recent restrictions been placed on the property or size of the home? Did zoning requirements change since the home was placed on the property? Are there any new circumstances that might affect the sale of a preowned manufactured home?
Where to look
Searching for your preowned manufactured home is exciting, but can also be time consuming and frustrating. Knowing where look for the best deal can smooth out the search and help you make a good decision. Although there are many good ways to find and buy a preowned manufactured home, here are a few suggestions:
Visit a retailer in your area who can sell you a home from their existing preowned inventory.
Some retailers also broker preowned homes. Brokering simply means the homeowner and retailer enter into an agreement where the retailer tries to sell the home according to the seller's conditions. In this case the retailer handles all negotiations between the seller and potential buyer.
You can also buy a preowned manufactured home from a private owner through direct negotiation. In this case, make sure the home can remain on the site after the sale.
Check office bulletin boards in manufactured home rental communities for homes for sale by owner.
Contact local real estate agents who include manufactured housing in their listings.
Look in the classified section of your newspaper for preowned manufactured homes. The listing may be under mobile homes for sale.
Use the Internet to check out manufactured home retailer Web sites.

What to look for
Shop around for the right home at the right price. Compare quality, costs, design, interior and exterior features. But don't be fooled by appearances. Look past the floor plan and furnishings and concentrate on how the home is built. Structural integrity is the most important factor to consider when buying a preowned home.
Virtually every preowned home needs some repair or improvement, but you will want to know about any major defects and what it will take to fix them. Use the following checklist to help you find potential problem areas.
Are there any gaps around the windows or spaces in the corners or at the seams of the home where it joins together?
Are there any ceiling or wall leaks or stains?
Is the insulation under the home wet or sagging?
Does the floor squeak or sag under your feet?
Do all the wall switches work properly? Check electrical outlets with a circuit tester. Check smoke detectors.
Does each window and door open and close easily? Do you see any broken hinges, knobs, closers or other hardware? Are there any cracks in the glass? Are the windows insulated?
Is the heating and cooling system in good condition? Turn it on and check air coming from vents or registers. Pull one of the registers and look at the duct work to see how clean it is (this is important if registers are in the middle of the room, often on older homes).
How well does the plumbing work? Flush the toilet in each bathroom, run all faucets and outside hose connectors.
What kind of roof is on the home? A metal roof on older manufactured homes can leak if not properly sealed. A shingled roof is a better choice.
Is the exterior siding vinyl, metal or hardboard? Metal siding can buckle and hardboard tends to have more water problems than vinyl.
Does the home's skirting need repair? Are the tie-downs or anchoring devices secure?
How old is the water heater? What kind of water supply? Sewer system or septic system?
What to be cautious about
After you have inspected the preowned home carefully, ask the seller to give you a written promise that all major systems are in good working order and that there are no substantial defects with the home. Never rely on oral promises from the seller or sales person – get it in writing.
Review the purchase agreement and financing terms with caution. Do not leave any blank spaces on the contract. Before you sign an agreement of sale, you might consider asking an attorney to look it over and tell you if it protects your interests.
If your home will be located in a manufactured home community, ask for written documents, such as rental agreements, maintenance agreements, rules, regulations and restrictions before signing a lease.
Most preowned manufactured homes do not carry any warranty from the retailer or manufacturer. If the private seller or broker says one exists, ask to see the terms. In case you are considering a home that is still in the one-year new warranty period, be sure to check the owner's manual. In some cases, the warranty does not continue if there is a change in ownership.
Be sure there is a separate title document for each section of the home – one for a single section home and two documents for a double section home. Check to see if the title shows the correct model year. If you paid for the home in full you will receive the title. If there is a loan on your home, the lender will receive the title, and hold it until the lien amount has been paid.
Get the best price
Set aside ample time to look at a variety of preowned manufactured homes before you make a buying decision. By comparing similar homes in the area you will be better able to spot a bargain as well as a home that is overpriced.
Negotiate with the seller. The listing price is what the seller would like to receive but is not necessarily what they will settle for.
Before making an offer, check prices of similar homes in the neighborhood to see if the seller's asking price is reasonable.
Explore several sources of financing for your home in addition to retailer financing. It pays to shop for financing since your loan can range from 15 to 30 years depending on the home's age and location.
Once you find a finance plan that you think fits your budget be sure you understand all the terms and what your costs will be.
Keep the term of your loan to the shortest reasonable time period and do not accept financing terms or conditions that can be changed in the future.
Your offer should include a financing contingency that makes the sale dependent on your ability to obtain a loan commitment from a lender. The purchase contract should include the seller's responsibilities, such as any agreed upon repairs to the home.

Find out what is different about us today:
Text or call: 318-336-5202
Email reed@reedinsla.com
You can meet our team HERE
You can start a quote HERE
We'll be glad to take a look at your insurance coverage in any of the states of Louisiana, Texas, Arkansas, and Mississippi.
Thank you,
Beaux Pilgrim, CEO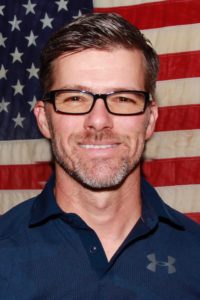 *Content provided by Foremost Insurance Group