There are typically two different types of perils and a lot of times we will refer to them as either Open Perils or Named Perils.We may call it a basic policy, a broad policy, or a special policy, sometimes we will call it all risk. These are lots of different terms that we as agents throw around that you probably don't understand at all. Let me help you understand a little bit and let you know what you need to know.
Let's talk about Named Perils first
What will fall underneath a named peril policy could be a basic policy or broad policy. Named peril means exactly what it says, it is a list of perils that you are insured against if these happen.
Here's the problem with that, the responsibility falls on you to convince the company what happened to your property and that they need to pay you. That's not the best position to be in.


Open Perils or All Risk
What that does not mean is that it's going to give you coverage for everything under the sun. But it's a lot broader than the other option and what it does is, it moves the responsibility from you having to prove it to the insurance company to the insurance company proving to you that it's not covered. If you have a claim, we're going to protect you for it, and we're going to pay for it unless it's on this list of exclusions.
See the difference there? One is a list of exclusions and the other is a list of only or the only things it's covering for, one is much broader, and the other is narrower. One, you're responsible for and the other is the company is responsible for them to defend themselves than you'd have to prove yourself.
What should you get?
If at all possible, go with the Open Peril Policy. The homeowner policy, remember I mentioned before in other videos is HO3 and HO5. Now HO3, the house is listed as open perils, but your personal property is listed as named perils. You may be okay with that but if you want to try to get around that, you get an HO5. Basically, it's adding a 15 endorsement, sometimes your agent, may not know what this is called, or they may not know what I'm referring to. Basically, just tell them that you want special perils, or you want open perils on your content as well. They should be able to do it, If they can't, you just need to reach out to us and we'll make sure to get you connected with that.

Ask for an HO5, if you can get it. If you can't get it, there are other options there to potentially get more coverage for those contents. You may not be able to get it at all, but depending on where you live, but don't be satisfied with calling your agent and them telling you "Yeah, you can't get that here".

Find out what is different about us today:
Text or call: 318-336-5202
Email reed@reedinsla.com
You can meet our team HERE
You can start a quote HERE
We'll be glad to take a look at your insurance coverage in any of the states of Louisiana, Texas, Arkansas, and Mississippi.
Thank you,
Beaux Pilgrim, CEO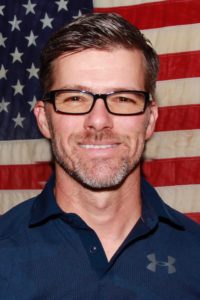 Beaux Pilgrim
Reed Insurance