New manufactured homes are available in an amazing variety of styles, sizes and floor plans. It's no wonder they are an affordable housing choice for nearly 20 million Americans. If you are thinking about buying a new manufactured home, here are a few good tips to help you make this important personal and financial commitment.
Defining what you want
Make a list of your priorities before you begin to shop around. What size, price and type of home do I want? Where do I want the home to be located? What features are absolutely necessary? Will I consider extra features that would be nice to have, but not essential?
Size, price and type: The most common and economical choice is a single section home with about 1,000 square feet of living space. Average cost for a single section home is around $24,000. Double-section homes are larger at around 1,600 square feet of living space with a selling price of about $43,000. These prices can vary depending on what part of the country you're in.
Home locations: There is a wide choice of home locations. You can place your new manufactured home in a rental community, on private land or a planned subdivision. See "Choosing the Right Location" for detailed information.
Features: New manufactured home interiors include a spacious living room, fully equipped kitchen, dining room, one or two bathrooms, two or more bedrooms, family room and utility area. Exterior designs can be standard or customized to your specifications.
Extras: Although not essential, you may want to consider features such as built-in stereos (including surround sound systems), appliances, custom cabinets, walk-in closets, bathrooms with recessed tubs, wood burning fireplaces and hip roofs. Since most manufacturers use computer-assisted design, you have a lot of flexibility in choosing floor plans and décor.
Variety and flexibility: Some manufacturers have many, many floor plans to choose from. Find one with a lot of variety. You may be able to move an interior non-load bearing wall a few inches, but major changes most likely can't be accommodated in the factory assembly line construction.

Shopping around
After you decide on the community where you'd like to live and have an idea of how much house you can afford, it's time to go shopping. Begin your search by visiting a manufactured home retail sales center. Some manufactured home sales centers are independently owned, while others are owned and operated by a manufacturer. Contact your state manufactured housing association for the names and addresses of retailers and manufacturers in your area.
Visit several retail sales centers and spend time looking at homes, comparing models and prices. To make your comparisons easier, keep a written "scorecard" listing the features of each home.
Talk with each retailer you visit and ask questions about the home's floor plan, style, features, construction, delivery, installation and warranty coverage.
It's important to choose your retailer carefully. Ask for names and addresses of former customers to contact regarding their homes and after-sale service.
Check with your local Better Business Bureau, or state and local consumer protection agencies to find out if the manufactured home retailer has any unresolved consumer complaints on file.
Looking at construction
All of today's manufactured homes meet the Federal Manufactured Home Construction and Safety Standards (HUD) Code for design, construction, strength, durability, transportability, fire resistance, and energy efficiency. In addition to receiving this guarantee, you should look for the following exterior and interior features to increase the value, durability and quality of your home.
Choose a shingled roof over a metal roof and make sure it hangs over the edge of the home and is properly ventilated. This may cost a little more, but is well worth the investment.
Look for a home with vinyl siding because metal or hardboard siding tends to have more water problems than vinyl. Also, make sure the home has 8 feet exterior walls and 7-1/2 feet interior walls to provide higher ceilings and standard-height doorways (although many new homes now have 8′ interior wall heights and cathedral ceilings).
Double-hung and sliding windows are two common types of windows offered in manufactured homes. If possible, select insulated windows with vinyl frames to prevent air and water leaks.
Be sure the home's cooling/heating system is appropriate for the climate in your area. Homes in cold climates should have air outlets placed low around the edges of rooms, while hot climate homes should have air outlets in the ceiling.
Upgrade to plumbing fixtures made of heavy reinforced plastic or porcelain covered steel. It's a good idea to ask for a shutoff valve at each kitchen and bathroom plumbing fixture.
Ask about wall stud thickness and floor joist thickness. Typically 2×4 wall studs and 2×6 floor joists. But homes are regularly built with 2×6 studs and up to 2×12 joists. Thicker framing material means more room for insulation.
Before you buy: Find a manufacturer you like, and if possible, take a plant tour to see how the homes are built. You'll get a fresh perspective and appreciation for how your home will be built.
Get it in writing
There are several documents to look over carefully before you buy your new manufactured home. Ask for a copy of all documents you will be asked to sign. Read them at your own pace, ahead of time, so that you will understand the questions you will be asked, the things you need to know and the decisions you will need to make.
Getting the best price will take some legwork and some homework. Start by asking for a firm price from several retailers or manufacturers. Prices on the same home can vary widely.
Check prices on retailer and manufacturer Web sites. Go to the library and check appraisal guides for a similar make and model from the previous year.
Comparison shop for different brands and models. Get a firm price for each home you are considering. Never put money down without a firm price.
Look at the big picture and buy the home based on its actual price, not the monthly payment.
Buy the home that fits your budget and keep the term of the loan to the shortest reasonable time period.
If the price is too good to be true, it probably is. Watch out for offers of no money down, low interest rates and free options.
Don't accept financing terms or conditions that can be changed in the future, and be prepared to stop the transaction if you don't fully understand it.

Find out what is different about us today:
Text or call: 318-336-5202
Email reed@reedinsla.com
You can meet our team HERE
You can start a quote HERE
We'll be glad to take a look at your insurance coverage in any of the states of Louisiana, Texas, Arkansas, and Mississippi.
Thank you,
Beaux Pilgrim, CEO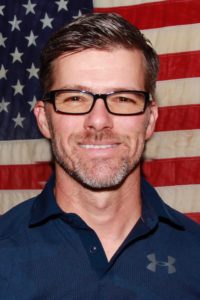 *Content provided by Foremost Insurance Group