Here's what you should do when you have little to no damage from a car accident!
Today, I'm going to talk to you about auto accidents, or auto claims, that are minimal. These are going to be the type of accidents or claims that you have that are going to be very small amounts, and to be quite frank, may be better for you to pay out of your pocket. Now you're saying, "Okay, Beaux, that doesn't make sense. It says that Beaux knows insurance," well… just hear me out on this, okay?
The Hard Truth

Sometimes it's better to pay it out of your pocket because if you file it against your insurance, it's going to cost you more. Most claims are going to follow you on your record for three to five years, whether you go to another insurance company or not. Sometimes, the wiser thing to do is to just pay it out of your pocket.
If you have a good independent insurance agent, they will help direct you in this. But if you have one of the 800 numbers or just a direct writer and you call the claims department directly, they may not give you the best advice. So, make sure that you have an independent agent!

How do I know if I Should Claim it or Not?
Let's break this down a little bit and let's kind of go through the process.
You've had an accident., and it's either something fell on your car, you've got a busted windshield or just a small, minor accident that you've had. The next thing you might want to do is either go ahead and talk to a body shop to see what the repairs are going to cost, or go ahead and talk to your insurance agent. Your insurance agent very likely may say, "Go ahead and talk to a body shop."
Go to a body shop, whoever it is that you trust. If you don't have one, maybe just do a Google search or ask your agent to see if they have somebody they can recommend. Go to the body shop of your choice, and see how much it's going to cost, and it may not be very much.
Let's say that it's $500, just an example. You then call your agent and say, "Hey, look, I had this accident. I backed into my mailbox. I went to a body shop to get an estimate on the damages and it's going to cost $500 to fix it. What should I do? Should I file an insurance claim or what?" This is the advice that your insurance agent should give you. They're should tell you, "Hey, this accident is going to show up as an at-fault accident on your record. It's going to cost you as an at-fault accident, or a chargeable claim, and is going to stay on the record of your policy for the next three to five years."
That may not feel very good whenever they deliver that news to you. But, that is the truth. It very well likely may cost you, and it may cost you more than the actual damages. And you might say, "Well, what if it's $1000 or something like that?" Well, still you need to weigh that in, because potentially you may lose any sort of discount you have for having claim-free, or you may get charged for an accident, and you may also be charged now as having an at-fault accident on your record. That's going to follow you for anywhere from three to five years, no matter what insurance company it is, because that's going to be filed on your record.
You may want to just pay for it out of pocket. I know that doesn't feel good, but it may be the better solution. Because, look, your insurance is not a maintenance policy. It's not meant to take care of smaller claims. The purpose of insurance is really to help make sure that your assets don't fall in danger, that you don't fall into some sort of situation where you're going to be hurting financially. It's not to take care of smaller incidences that may happen. That really you should take care of that out of your pocket. So listen to your insurance agent and follow the advice that they give to you. They see it all day, every day, and they know how it could potentially negatively affect your insurance policy.
What happens if you do turn in that small claim?
Once you do that, let's just say that you do need to turn to claim in. Well, it's a small claim. It still is going to fall underneath the same scenario where the adjuster's going to take a look at it, send you to a pro shop, or pay to get an estimate and then provide the funds to get that vehicle fixed. If you pay for it out of your pocket, just make sure that you're communicating with your independent agent. Let them know what's going on, that you've gotten the repairs completed, and give them a copy of the estimate for the repairs that have been done.
What happens if I turn in a windshield claim/glass claim?
That's usually a small claim and there are a couple of different things you can do there. One is you can file it if it's just a peck or a small chip in the glass, and it's usually like a size of a quarter or smaller, typically your insurance, if you've got comprehensive coverage underneath your policy, is going to just cover that and waive the deductible. If you don't have comprehensive coverage, it's still probably $25 to $50 to get that repaired. So just make sure you get that taken care of so that it doesn't spread and ruin your whole windshield. That can get a lot more expensive. Fix the problem while it's small.
What if you have a larger crack on your windshield or it's just busted out? There are a couple of things you can do.
Pay for it out of pocket
File underneath your insurance. You will pay your deductible underneath the comprehensive section of your insurance. In that situation, you'll turn it into your insurance company. They will then take care of either schedule that appointment for you or you can just go to the glass shop of your choice, let the insurance company know it and they will pay them directly for that. Usually, you have to schedule that, where there's a specific time where they will need your vehicle in their care custody and control to take care of making those repairs.
What about a towing claim?
Depending on your insurance company, they're going to handle that in one of two different ways.
You may have some sort of toll-free number that you can call if you have purchased the towing coverage. This is an add-on coverage that you would need to buy. Typically you will buy that either in a limit or it may just include all towing. Now there are still some limitations on that, such as, they're going to tow it to whatever the closest shop is that can take care of your vehicle. They will typically have a network of preferred providers to take care of that towing for you.
If you have the towing coverage, you can call the service, they'll send someone out to you to take care of moving that vehicle to wherever it is. Or if there's something like a flat or something like that, they may be able to take care of that also underneath roadside assistance. Sometimes they combine those. Sometimes those are separate coverages. So it may be towing, it may be roadside assistance, or it may be just all of it together, but just understand that those are optional coverages.
Submit the towing bill for reimbursement. So either they're going to pay it directly or they'll take care of paying you back if you paid for it upfront. But in either case, make sure that you're getting somebody that you trust. Look up their Google reviews or ask your agent if they've got somebody that they know and you can take care of that.
Well, that's the different scenarios where you may have a small or minor claim and the different options that you may have. Above all, make sure you've had the conversation with your agent. Make sure you talk to your independent insurance agent, that you've talked to them, "Hey, these are the concerns I have. I'm concerned about if I have a towing incident, or I have roadside assistance that I need. I want to make sure I've got coverage for that." Or if you have an accident or a small claim of some sort, discuss that with your independent insurance agent first. Remember that if you have an 800 number agent or a direct writer, they're going to just file the claim, and then you'll find out later that it's going to cost you more money. So make sure you've gotten yourself an independent insurance agent and then talk to them about how this may apply to you and to your expenses down the road for your insurance policy.

Find out what is different about us today:
Text or call: 318-336-5202
Email reed@reedinsla.com
You can meet our team HERE
You can start a quote HERE
We'll be glad to take a look at your insurance coverage in any of the states of Louisiana, Texas, Arkansas, and Mississippi.
Thank you,
Beaux Pilgrim, CEO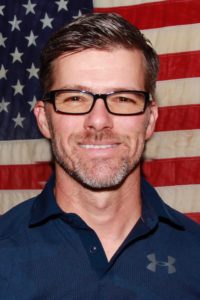 Beaux Pilgrim
Reed Insurance