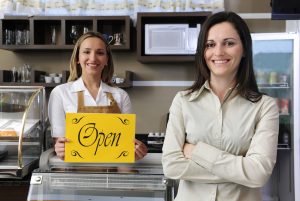 Louisiana small business owners, when it comes to small business insurance, you don't know what you don't know — and that's OK. One of the best pieces of advice I can give is: find a trustworthy agent to suggest insurance options that make the most sense for you and your business.
At Reed Insurance, we want you to be satisfied and protected with your Business Owner's Policy (BOP). To provide some clarity about small business insurance, and help you feel comfortable with your coverage, I've answered commonly asked questions about BOPs.
Let's get started!
What does a BOP cover?
A BOP bundles commonly selected property and liability coverages into one policy. These policies are designed for the insurance needs of small- to mid-sized companies. By creating a BOP bundle instead of trying to decipher multiple different polices, the process of purchasing insurance becomes much simpler.

When looking for an insurance policy for my small business, what are the most important areas to consider?
Many times people underestimate the amount of insurance needed. This is a mistake. Not having the right coverage for your unique business needs could put you out of business fast in the event of an uncovered loss. When picking an insurance carrier, you should look for these qualities:
They provide all of the coverages that meet your business's needs.
They offer value added services such as 24/7 claims service.
They update you on risk management tools.
They offer good customer service support for policy changes, questions and bill payments.
How do I know if I need additional coverage for my small business?
The best place to start is with a local independent insurance agent. He or she can review your business operations to identify specific coverage needs and potential coverage gaps.
How do I get the best discounts on my small business insurance?
Implement and continue good risk management controls. Maintain your building(s), select higher deductibles, pay your premium annually, and bundle your coverages with one carrier. Once you have found the carrier who meets all your needs, stick with them.
How often does my policy need to be updated?
A good rule of thumb is to call your insurance agent if your business experiences any of the following:
Hiring or firing employees.
Taking on new business partners.
Relocating or purchasing an additional location.
Undergoing renovations.
Purchasing new equipment.
Changing the types of goods or services you offer; or, if your sales increase or decrease significantly.
The bottom line: When in doubt, call your insurance agent. Allow your agent to be your trusted advisor.

Find out what is different about us today:
Text or call: 318-336-5202
Email reed@reedinsla.com
You can meet our team HERE
You can start a quote HERE
We'll be glad to take a look at your insurance coverage in any of the states of Louisiana, Texas, Arkansas, and Mississippi.
Thank you,
Beaux Pilgrim, CEO