Homeowners or Dwelling policy, which do you have?
I want to talk to you just for a minute about homeowner insurance. We in the industry like to throw around many different terminologies and abbreviations to explain what we are selling to you. Unfortunately, those terms sometimes don't mean a lot to you. So I'm just going to touch on that briefly and hopefully clear that up for you.
If you own your own home, I am referring to an actual house you live in, not something you rent even though it may be a house, apartment, or condo.
Then you're going to be looking for a homeowner policy. We often refer to this as an HO3 or HO5.
You may have purchased either a homeowner policy or another policy type called a dwelling policy. Some of the common terms used to refer to a dwelling policy are DWG 1, DWG 3, DP 1, etc. Any of these can be used to insure your home, but you should be aware of some major differences between these.
A Homeowners Policy is a Package. While a Dwelling policy is not. The homeowner's policy comes with predetermined limits determined by the amount of coverage selected for the dwelling amount. With a Dwelling policy, all coverages and limits must be individually selected and paid for.

It is kind of like going to a Mexican restaurant. You can either order from the "combo" menu and get several things together. Or you can order "a la carte" and order individual items that you want.
While the "a la carte" option may give the impression of being less expensive, it typically is not but is usually more costly.
Dwelling policies typically do not have additional enhancement options that you may want as well, such as:
*defense for liable and slander
*replacement cost on personal property
*back up of sewer and drains
*Identity theft
Depending on the circumstances, a dwelling policy may either be the best option or the only option. Dwelling policies are typically used for a home being rented to others, that is vacant, or is under renovations.
The important thing is that you discuss these options with your independent insurance agent and make sure you have an independent insurance agent who will educate you regarding your home insurance options.

Find out what is different about us today:
Text or call: 318-336-5202
Email reed@reedinsla.com
You can meet our team HERE
You can start a quote HERE
We'll be glad to take a look at your insurance coverage in any of the states of Louisiana, Texas, Arkansas, and Mississippi.
Thank you,
Beaux Pilgrim, CEO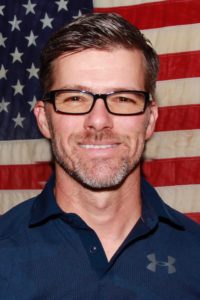 Beaux Pilgrim
Reed Insurance