We, in the industry, like to throw around a lot of different terminologies to try to explain what it is that we're selling to you. Unfortunately, sometimes those acronyms or initials, it is that we use don't really mean a lot to us. So I'm just going to briefly touch on that, and hopefully, maybe clear that up for you a little bit. But if you own your own home, it is an actual house or building of that sort that you actually live in, it's not just a condo or you're not renting this space, then you're going to be looking for a homeowner's policy.
What's the difference between the two?
Now, you may be purchasing either a homeowner's policy or a dwelling policy but that's the type of policy that you're going to be looking for now, we may call it an HO3, and HO5, a DWG1, a DWG2 or 3 or something like that, we just know that what you're looking for is a homeowner policy. Let me just give you the difference between a homeowner and a dwelling policy because they are not the same. You can get a lot of the same coverages on either policy but what you really need to understand is that the difference between the two of them is that a homeowner policy is really more of like a package policy.
A dwelling policy is a kind of a policy you can buy for your home, you can get contents, and you can get liability insurance, but it's more of an "ala carte" kind of process. Think of it like this, everybody loves Mexican food. You go to a Mexican restaurant, and a lot of times they will have several different items that you can order that are in a "package" so to speak, it may come with a Chimmy Changa that comes with some beans and some rice and maybe some other sort of side, that's kind of a package. That's what a homeowner policy is, it's a package of things that are included automatically in there.

What are included in the Homeowners' Policy?
Inside that package is your dwelling limit, your other structures such as sheds, fences, other things like that.
The next thing is your personal property or your contents, the things that you own. That includes things that are inside and outside of your house.
The next thing is your loss of use. Loss of use is that you have expense money to live somewhere else because your home is not livable.
Another thing is your liability insurance. If a non-family member gets hurt and they say you're liable, that's going to give you protection for that.
The final thing is medical payments coverage. If someone or you gets hurt in your house, that's a smaller liability limit that you can apply.
Why is Dwelling coverage considered as an "ala-carte"?
Under a homeowner's insurance you get all of those included. They have automatic amounts on some of those different sub-limits that are that are referred to now on a dwelling policy, you have to pay individually for each and every one of those coverages. Now, let's say all you need is just dwelling coverage and you don't need contents or other structure or you don't want it. You can buy a dwelling policy for just insurance on your home and nothing else. So it is customizable, it's ordering ala carte, for your home insurance but understand that typically it is a little bit more expensive to do that and then also, you may not have an option depending on your situation.

Find out what is different about us today:
Text or call: 318-336-5202
Email reed@reedinsla.com
You can meet our team HERE
You can start a quote HERE
We'll be glad to take a look at your insurance coverage in any of the states of Louisiana, Texas, Arkansas, and Mississippi.
Thank you,
Beaux Pilgrim, CEO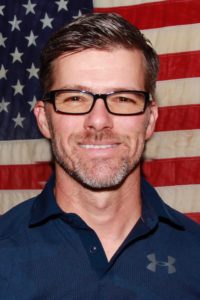 Beaux Pilgrim
Reed Insurance