For this topic, we're going to focus on your home policy home or dwelling policy, condo policy, or renters policy. Something that's going to be more for the place where you live. Two terms that you'll hear to get thrown around are going to be replacement costs or actual cash value, those are two different terms that are used to describe how the policy is going to pay you.

What is replacement cost?
If you have damages, replacement cost is "the preferred". Sometimes you can't get replacement costs because of maybe the age or wear and tear or different things associated with your home or maybe the location of your home. But here's the thing, between the two of them, one of them is going to depreciate your claim, the other is not.
What is actual cash value?
Actual cash value, or ACV, is going to come up with a number that they're going to pay you for your claim or for your damages. That's based on what the replacement cost is to fix it or replace it minus depreciation, age, wear, and tear. So for instance, let's say that you buy a brand new television, a couple of years go by and something happens to the television, and you have an ACV policy. They're going to look at that television and see how much it would cost to buy a brand new and then because it's now two years old, they're going to depreciate that claim. So you're going to get less for how much that claim is.
However, if you have a replacement costs policy, and as we say RC, or RCV, they're gonna buy you new, for old. So you may have a television that gets struck by lightning, but they're going to buy you a brand new one that it would cost now.
To sum it all up.
Let's take this and think about this for your house. Let's say a tree falls on your house and it's going to cost $100,000 to fix your house. If you have a replacement cost policy, they're going to pay the full amount of money it's going to take to fix that house which is $100,000. If you have an actual cash value policy, they're going to figure out how much it's going to cost, then they're going to depreciate that claim and then pay you based on that.
Don't let yourself fall into this position. Sometimes, you can't help but if there's an option, it's better to have replacement cost. Now understand, you may have to pay more for your premium or for your policy because you're going to be covering it for a larger amount of money. But think about this, If you end up in a situation where they're going to depreciate your claim, have you really saved any money if you have that issue? And let's say that the house depreciates that claim by 25%. Now you gotta come up with $25,000 in that claim scenario that I just mentioned about the truth. If you saved, it would take you 25 years of saving $1,000 a year on your premium to break out even, don't let yourself fall into that trap.

Find out what is different about us today:
Text or call: 318-336-5202
Email reed@reedinsla.com
You can meet our team HERE
You can start a quote HERE
We'll be glad to take a look at your insurance coverage in any of the states of Louisiana, Texas, Arkansas, and Mississippi.
Thank you,
Beaux Pilgrim, CEO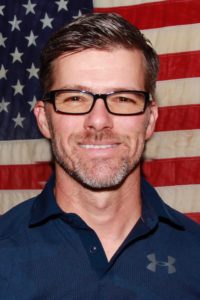 Beaux Pilgrim
Reed Insurance