1. Download the Glovebox App
The easiest option is for you to download it through this LINK or you can download it free via Apple App store or Google Play

Search and add the company/carriers for your insurance policies.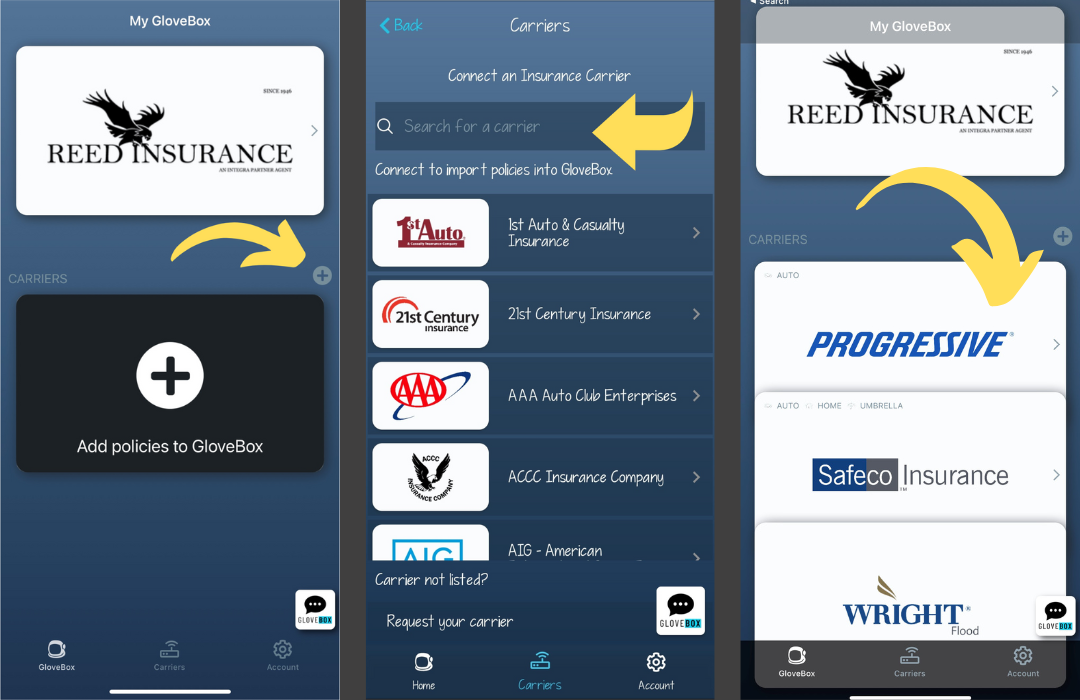 Integrated Carriers will

have a blue "connect" button which will allow you to log in to sync your policy documents and be able to view them instantly within the app without having to log in each time.

Embedded Carriers

will be ones that have a log in button and do not have the capability to sync & download documents directly into glovebox. To view policy docs, you must log in to the carrier website each time.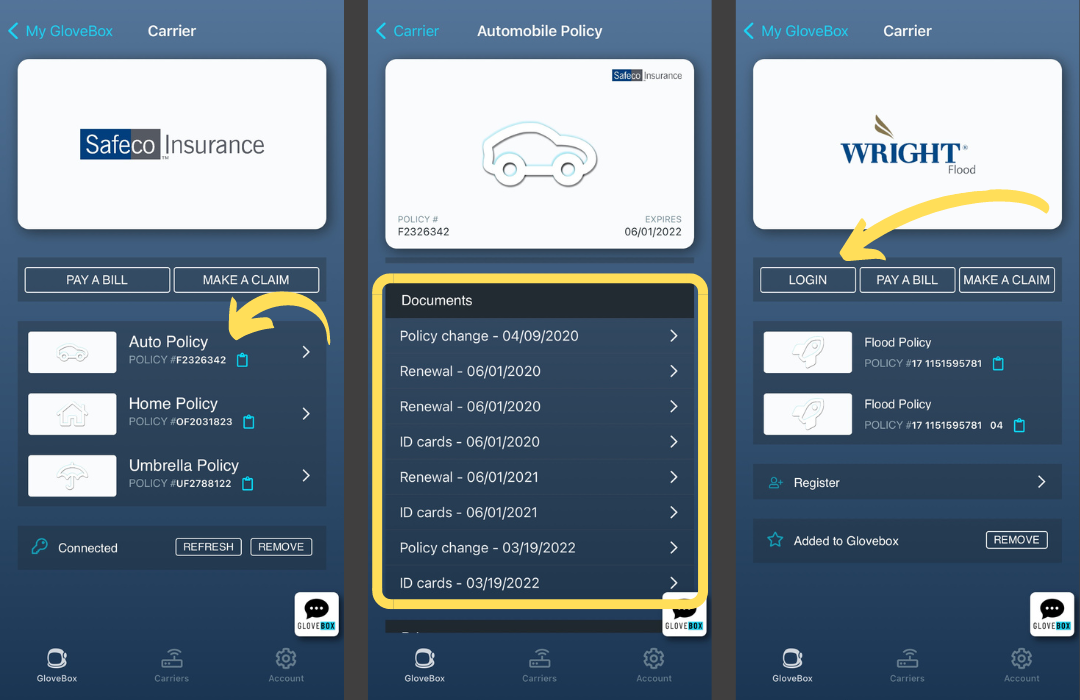 You can easily request a quote
No hassle in submitting a claim
You can easily request policy changes, and more!