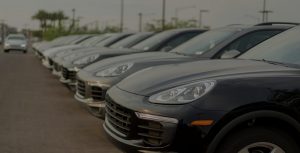 The definition of Louisiana full coverage auto insurance can vary from agency to agency, state to state, and person to person. The simple truth is, there is no hard and fast definition or rule to what "Full Coverage" means.
Some define full coverage auto insurance as the minimum required to legally drive in the state, while others refer to minimum coverage as liability insurance only. Some think of "Full Coverage" auto insurance as including ALL coverage that is available from towing and Uninsured Motorist to customizations and GAP.

In most cases, most people, "Full Coverage" auto insurance is defined as a policy having both liability and physical damage coverage. In this case, full coverage auto insurance will include both collision and comprehensive coverage in addition to auto liability insurance.
Collision auto insurance will cover the costs if your vehicle is damaged by collision with another object or if you roll the car over. Comprehensive auto insurance covers the cost of your vehicle if it is vandalized or stolen. It also covers the cost of replacing glass that is broken on your vehicle. Comprehensive insurance will also cover the costs of repairing your car if it is damaged by fire, flood, or animals. Of course, you are still responsible for paying your deductible. Therefore, the amount of money you receive will be lessened by the amount of your deductible.
So, when reviewing your policy or shopping for new coverage, make sure you are asking for what you really want.

Find out what is different about us today:
Text or call: 318-336-5202
Email reed@reedinsla.com
You can meet our team HERE
You can start a quote HERE
We'll be glad to take a look at your insurance coverage in any of the states of Louisiana, Texas, Arkansas, and Mississippi.
Thank you,
Beaux Pilgrim, CEO