The Farmers Insurance Group owns several insurance companies, and I will tell you all about them. Many people have heard of Farmers Insurance, an insurance company that's been around for a long time. This is a little bit of a mixed bag on service and reliability they're after. Let's talk about the different companies that they own.
What Are The Companies They Own?
They purchased Foremost in the year 2004. Foremost focuses on things like mobile homes, rental property, and things that we usually refer to as toys in the insurance industry. Toys or things like motorhomes RVs, ATV jet skis, boats, all those different things like that is what Foremost specializes in. The next company is Bristol West, they purchased them in 2004. Bristol West focuses on auto insurance for personal auto light pickup trucks, they focus on people who maybe don't have the best driving record, maybe they have claims history or violation history, or also they have not the best credit. The next company will be the 21st Century, they purchased them in 2009. They also focus on the same clientele we refer to as non-standard Auto like Bristol West, but more in a direct channel, usually with internet marketing and buying directly from them. The last is going to be MetLife, it has been in the industry for a lot of years. They used to have their mascot, Snoopy, and you see them in sporting events. They had the MetLife blimp, and it had Snoopy on it. MetLife focuses on what we refer to as preferred home and auto, they do umbrellas, but they also do RVs, ATVs, and other stuff like that, but it's in connection with the home and the auto. Let's talk a little about each of those companies and the history of Farmers being their owner.

A Little Information About Farmers
Farmers is an insurance company that focuses on home, auto, and other lines, they usually work through what we refer to as the captive channel or the exclusive channel. That's where they will work with just one agent. They're the only carrier they represent and will work with you through an insurance agent, but it's not in the choice arena, which is what an independent insurance agent is. Independent insurance agents represent a lot of companies. If you have a farmers policy, you're going to have an agent that probably only has farmers as their only carrier.
Let's Break It Down
Foremost, they do mobile homes, RVs, rental property, and other things. They have been around in the industry and specialize in that for many years, they are known for their really good and quick response on claim service. They can sometimes pay a claim within minutes on a phone call, which is fantastic. They're good at having tailored policies for mobile homes, ATVs, motorcycles, and other things.
The next one is Bristol West, it's the typical non-standard Auto carrier, in my opinion, that's out there. If you're used to dealing with a carrier such as Safeco, State Farm, and Progressive on your auto claims where the claims are really quick to be resolved, you may be slightly disappointed. But, those claims usually take a little longer in that arena. They do have some odd exclusions, if you have people that live in your household that aren't listed, they are automatically excluded. That's something to watch out for.
Another company is the 21st century, once upon a time, I would say this was probably one of the best non-standard Auto markets, they have declined in their service and reliability since farmers has bought them. In my opinion with Bristol West, their service has plateaued and just really hasn't done very well since farmers has bought them. Foremost has been unchanged, maybe farmers just left the hands-off or knew what to do with them, but their service never changed.
The last company is MetLife, it has been known for a lot of years for writing preferred homes, auto, umbrella, and different things like that, they have also been known for being a steady company when it comes to service claims. They're just reliable with just the coverages that they offer. Unfortunately, that's taken a turn south, I guess you could say, since they bought them. We used to call them if we needed customer service or claim service, within a few minutes, you'd get someone on the phone. Now, those wait times turned into an hour or two hours, which is just unfortunate because they were always such a good solid company for so many years and Farmers has struggled to keep that momentum since they've acquired them. You know, we've heard different things that they've said like they lost a lot of staff, didn't realize they were losing staff, or things like that. They hired a bunch of staff, we're almost a year later and still, the services remain really, quite frankly, almost dismal. In my opinion, you can't expect clients or agents to wait on the phone for an hour, much less two hours for service, that's unacceptable. A couple of other things with them is that they have recently decided to pull out of a couple of states, California and Louisiana. They have cited problems with the state working with the commissioner's office, I don't know if that's accurate or not. I do know a few different things, some of the facts are, I know that our state of Louisiana needs different markets and would like to work with MetLife. I do know as a fact that since Farmers has acquired them, their claim service and just general customer service is gotten pretty bad and I am concerned about their service. But you know, the Farmers brand, I think that they're still a strong and reliable brand.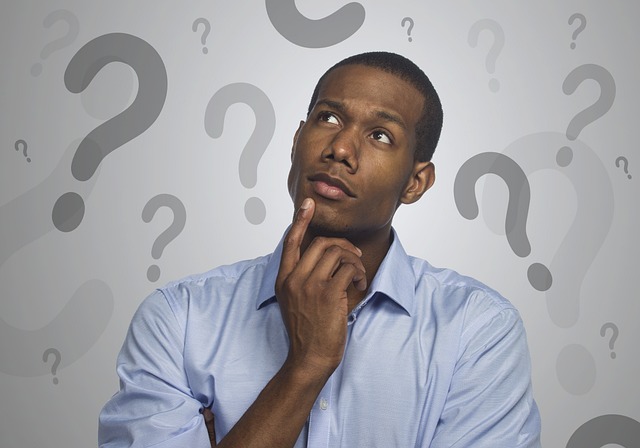 What's The Verdict?
Foremost has been fantastic. The service is fantastic, they're very quick to respond, and they're one of the fastest claims services out there that I am aware of, depending on the type of claim that it is, they will talk to you on the phone, discuss the claim and direct deposit a check into your bank account, depending on what they determine. If you find that it's going to cost more, you get back to the adjuster and they revise the claim. I don't know anybody that does that anymore, it's just fantastic. Their policy on mobile homes, ATVs, motorcycles, and all those different policies they write are very broad. If we just place a policy with them that fits into their niche, we just know that it's going to be done right so we don't have to worry as agents. That makes us feel good because we're always looking out for our client, the Bristol West brand, it's just kind of there, it's something that we have through them, but we don't use it. Their premiums aren't that competitive for the most part, they do write and are competitive in little areas but the fact that they have these odd exclusions makes us kind of nervous. Like the one I said, if you live in the house and you're not named on the policy, you're excluded, which can be problematic. Sometimes people just forget things, they forget to say, "hey, my brother-in-law and his wife are living with me now" they drive your car, they're excluded, and you have no coverage.
Farmers, acquiring different companies has been a mixed bag. It's been either just mediocre to kind of a bad experience for us, that's my take on farmers. They may be a good experience for you, or maybe not, but depending on the different brands, those are different things that you could potentially expect from them.

Find out what is different about us today:
Text or call: 318-336-5202
Email reed@reedinsla.com
You can meet our team HERE
You can start a quote HERE
We'll be glad to take a look at your insurance coverage in any of the states of Louisiana, Texas, Arkansas, and Mississippi.
Thank you,
Beaux Pilgrim, CEO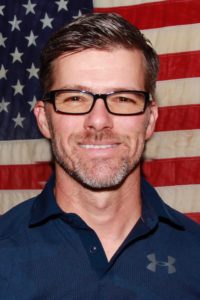 Beaux Pilgrim
Reed Insurance