The next two primary parts of the policy are bodily injury and property damage. These are the different parts of that coverage section of the liability insurance.
What are under bodily injury?
Medical bills, doctor visits, rehabilitation and prescription drugs that someone would have after an injury or an accident. Transportation to the hospital, an ambulance, or maybe a helivac, all those different things. Also, lost wages, and disability income if they become incapacitated, and they can't work or work in the same field. All these things fall under the category of bodily injury. It is expensive to be admitted to the hospital and you can run into a lot of costs quickly. So you got to make sure that you got adequate coverage.

What about property damage?
The second part is property damage. A car, truck, trailer, tree, building, house, fence, the contents inside of a building or inside the car. These different things are gonna fall underneath property damage.
It is tough to find a vehicle that's going to be under $50,000 anymore. Inflation is going up and there are a lot of newer cars that are very expensive. If you've only got a few $1,000, in property damage limits, you can run out of limits quickly if you had an accident with another vehicle.
Few things to consider
These limits are there for your protection, they are there to protect you financially, and provide you with legal counsel in the event that you need it. If you need to save money, don't save it here. Usually, liability limits from one level to the next are very insignificant as far as the cost. Try not to save there, there are much smarter areas in which you can save money, such as your comprehensive and collision deductible, or maybe removing medical payments, or maybe some of the other coverages
There are lots of different options there if you need to do so but make sure that you remember, these are for your protection. The third thing I want you to consider is to remember that your liability limits are the maximum limit you will have. Anything over that, you will be responsible for. So make sure you have enough limits that justify the risks that you have and protect your assets but it's got to fit into your budget.

Find out what is different about us today:
Text or call: 318-336-5202
Email reed@reedinsla.com
You can meet our team HERE
You can start a quote HERE
We'll be glad to take a look at your insurance coverage in any of the states of Louisiana, Texas, Arkansas, and Mississippi.
Thank you,
Beaux Pilgrim, CEO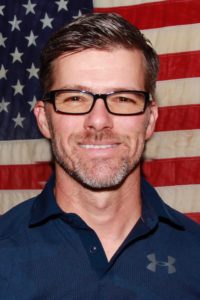 Beaux Pilgrim
Reed Insurance