So you're starting to look around the internet, trying to find new insurance for yourself. You've had an insurance relationship for probably several years now and it started well. Maybe they helped you save some money and in other ways. You had a good claim experience once upon a time, but then, it seems like it's not a two-way road anymore. It just seems like the service is just not like it used to be. And it just seems to be that a loss of that loving feeling, right?
I'm going to walk you through what you need to know if you're going to start looking online to find your insurance. We'll give you the top five things you need to consider if you're looking online for your insurance.
Know What Kind Of Office It Is
So number one, is it like some large corporate office where you're just going to call in and kind of randomly get some person in a cubicle that doesn't know you? They're not going to be vested in you, you need to work with an agency that's like an independent insurance agency. That way you can have a person-appointed call, or maybe a couple of people that are your points of call. They know you know who you are, and know what you need. How can someone know what you need for insurance, if they don't even know who you are? An independent insurance agency will have the people in place and expertise to be able to do that.
Another thing is that they're going to give you the ability of choice because they're an independent insurance agency. They don't represent a lot of different insurance companies, they're gonna make sure they're going to give you the best deal for you and your family. In the position that you are now and all the different stages of life need different insurance policies. You need different levels of coverage or different tiers of coverage for those different stages. An independent insurance agency is going to represent enough companies so they can help you in whatever stage of life you're in. Know what kind of agency it is to be working with. Pick an independent insurance agency.
Look Up Reviews
Start looking up reviews, look up Google and Facebook reviews to see what other people are saying about them. That way, you can see, not only the good things about the agency but what kind of things are they saying about this.
Ask About The Claims Process
Go ahead and just ask the agent, what is your claims process. You may potentially set an alarm bell when you ask. Just say you're curious and trying to understand what the process is. The reality is, that the number one reason for your policy is so that whenever you do have a claim, you will be put back in a financial position. The claim process needs to be well defined so that you understand what the process is going to be.

Discount Options
If they're a good insurance agency, they're going to ask you a bunch of questions. And they're going to be centered around knowing what kind of discounts they can give you. There are discounts for your age, whether you smoke or not, whether you have people that stay home during the day or not, have you had any sort of driving training, you do telematics the little device that you plug into your car that just monitors you drive. There are all kinds of different things, are you military or not, are you a first responder or not, are you an educator, what kind of education do you have. All these different things are different discounts that you can get from your insurance agency. They should be asking you these questions.
That also leads us to the to bundling. Bundling is a way that you can get deep discounts on your policies. Bundling is taking several policies and placing them with the same agency. It's important to bundle all of those so that your agent has a full clear picture of you and your potential for risk. If they don't have the details of your house, cars, or whatever you own, they will not know what policies you need. Also, you're probably going to be missing out on the best discounts that you can get.
Tiered Policies
These are different types of policies that have multiple tiers. It's the same insurance company that has the same sort of policies but it's different tiers. Those tiers are going to provide different coverages, depending on your needs. Typically, what you'll find is the preferred insurance companies the best, or the superior insurance companies that have the best service, claim service, and the best rating. They are going to focus on on people who need these tiered products. So that way, they can give you the best policy. Typically, you want to work with companies that do have some sort of tiers.
A Quick Recap
So the number one is what type of agencies you want to work with, an independent insurance agency is better. Next is you want to do Google reviews, look them up and see what people are saying about them. The number three is what the client the claims process, it needs to sound right, it needs to make sure that you're included, your best intentions are included in that. Number four is going to be discounts what kind of discounts that they offer, do offer bundle discount. Number five is tiered policies.

Find out what is different about us today:
Text or call: 318-336-5202
Email reed@reedinsla.com
You can meet our team HERE
You can start a quote HERE
We'll be glad to take a look at your insurance coverage in any of the states of Louisiana, Texas, Arkansas, and Mississippi.
Thank you,
Beaux Pilgrim, CEO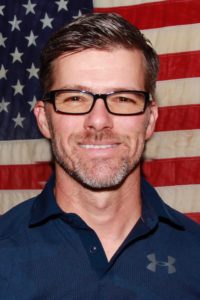 Beaux Pilgrim
Reed Insurance